Two of the core technology partners from the Spirit of Innovation project, which last year took the record for the world's fastest electric aircraft, have joined forces with the acquisition of battery specialist Electroflight by motor firm Evolito.
Part of YASA Motors until its spin-out last year, Evolito says the acquisition of Cheltenham-based battery developer will enable it to offer full electric powertrain solutions to customers.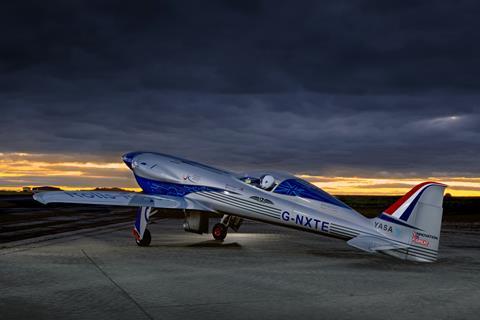 Electroflight will become a wholly-owned subsidiary of Evolito and will focus on delivering next-generation battery technology to complement Evolito's motors and controllers. No financial details of the transaction have been revealed.
Ajay Lukha, chief commercial officer at Evolito, says: "We are very excited to complete the acquisition of Electroflight today.
"The combined capabilities will enable us to deliver flexible solutions for our customers, from best-in-class motor and controller subsystems to fully-integrated electric powertrains."
Led by Rolls-Royce, the Spirit of Innovation or ACCEL project integrated a 400kW powertrain into a Sharp Nemesis NXT racing aircraft, including three YASA electric motors and a 6,000-cell lithium-ion battery system supplied by Electroflight.
On 16 November 2021 it achieved a speed of 555km/h (300kt) over a 3km (1.6nm) course, well in excess of the previous 342km/h record.