Indonesia's GMF AeroAsia has named a new chief executive — its third in nearly two years — in a senior leadership team shake-up amid the coronavirus crisis.
The MRO unit of flag carrier Garuda Indonesia promoted Andi Fahrurrozi as its CEO, replacing I Wayan Susena, who it says was "honourably dismissed" from his role. The company did not elaborate.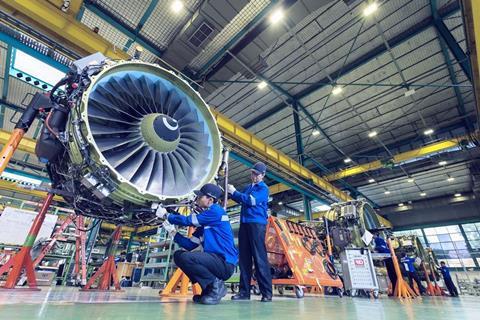 Fahrurrozi served as director of business and base operations under Susena before taking helm of the company.
Susena led the MRO since June 2020, seeing the company through the coronavirus crisis. He took over from Tazar Marta Kurniawan, who was appointed CEO in September 2019.
GMF AeroAsia also appointed Pudjo Sarwoko as its new director of human capital and corporate affairs, taking over from Erman Noor Adi who was also "honourably dismissed" from the company.
It named Jaka Ari Triyoga as line operations director, and Ananta Widjaja to helm business and base operations.
The leadership reshuffle comes as GMF AeroAsia widened its full-year operating loss in 2020 amid a pandemic-driven downturn in the aerospace sector.
For the year ended 31 December 2020, GMF AeroAsia was $311 million in the red at the operating level. This compares to the $34.7 million operating loss it reported for 2019, and short of its target of around $45 million.
Still, the MRO remains upbeat about its prospects in 2021, setting a nominal target of a $22.8 million full-year operating profit, and a $4.5 million net profit, for 202.