HAECO has extended a base maintenance agreement with Finnair through 2026.
The partnership, which began in 2008, covers the European carrier's Airbus A330 and A350 fleet, with works carried out at the MRO provider's Hong Kong facilities.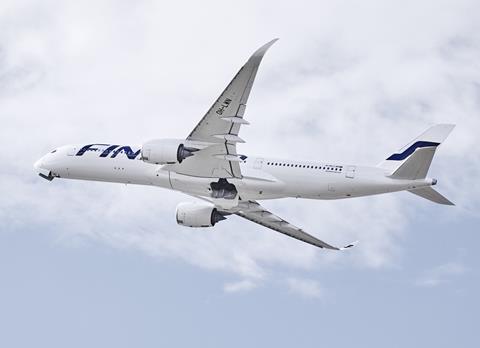 Cirium fleets data shows Finnair to have an in-service fleet of 16 A350-900s, as well as eight A330-300s.
In addition to base maintenance support, HAECO's cabin solutions unit also works with Finnair for interiors support.
HAECO has been involved in Finnair's long-haul cabin retrofit programme, which has been ongoing since 2021. The Hong Kong-headquartered MRO provider was also involved in painting the carrier's 100th anniversary special livery.
Says HAECO commercial chief Gerald Steinhoff: "Our partnership has now moved beyond maintenance services as Finnair comes on board as a pilot customer for HAECO's digital transformation programme. We look forward to this exciting collaboration and opportunity to learn from each other."