Half-year losses at German start-up Lilium have more than tripled year on year, nearing €390 million ($417 million), according to the firm's latest financial statements.
In the six months to 30 June, net losses hit €385 million, up from €123 million in the same period a year earlier, interim accounts released on 15 September disclose.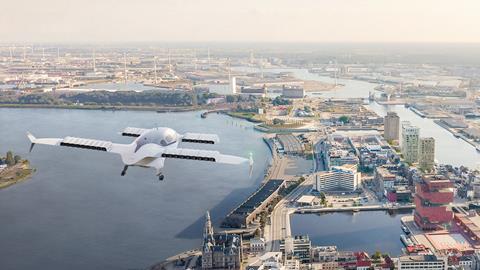 There was better news at the operating level, however, where losses were lower at €128 million, versus €138 million in the first six months of 2022.
Driving the higher net losses were increased finance expenses, which rose to €258 million, from €931,000 in the first-half of 2022, mainly due to the revaluation of share warrants during the period.
Development spending on the firm's Lilium Jet electric vertical take-off and landing (eVTOL) was broadly flat at €84 million against €83 million a year earlier.
This comprised €40 million for staff, €24 million in supplier payments, €6.7 million for contractors, €2.1 million in testing component and material costs, with a further €10.8 million from accounting rules and other miscellaneous costs.
In line with its full-year 2022 accounts – published in March this year – the latest statements have been prepared on a 'going concern' basis, albeit with a hefty warning about Lilium's financial position.
This reveals that since its founding, the company has made cumulative losses of €1.3 billion and "expects to continue generating operating losses and negative cash flow from operations for several years".
However, Lilium's "available liquidity" and ability to settle its commitments and liabilities has enabled the going concern designation.
Although additional financing was secured during 2023, Lilium will require more funding for its "development activities and operations", the accounts disclose.
It intends to secure this over the next 12 months through "equity offerings, grants, debt financing, or collection of [customer] pre-delivery payments" – the latter typically triggered by the completion of aircraft development milestones. However, it cautions that successful future fund-raising is "not assured".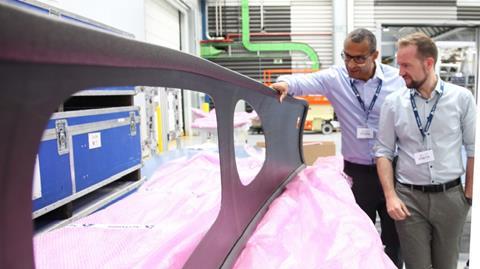 Despite the financial pressures, Lilium continues to progress development of the jet. On 19 September, it announced that Spanish aerostructures firm Aciturri – which is also an investor in the firm – had begun building the fuselage for the first flight-test aircraft.
Manufacturing of the fuselage is taking place at Aciturri's site in Valladolid, Spain, from where it will be delivered to Lilium's base in Oberpfaffenhofen, Germany in the fourth quarter. Final assembly of the jet should start before year-end, it says.
Lilium intends to use seven test articles for its certification campaign; first flight of the aircraft currently under construction is due in late 2024. It hopes to achieve certification in late 2025.
Klaus Roewe, Lilium chief executive, says: "This phase is more than just a technical step – it's a clear signal to all Lilium stakeholders of our commitment to making regional air mobility more efficient, enjoyable, and sustainable.
"As we assemble the fuselage, we are also crafting a transformative flying experience while upholding our promise of unparalleled efficiency, comfort, and safety."

Dominic Perry is deputy editor of Flight International but also contributes extensively to flightglobal.com. Although specialising in the coverage of the helicopter industry, he has written on most topics in aerospace – be they commercial, defence or business aviation. In addition, there has been an increasing focus on the decarbonisation of the industry and zero-emission flight initiatives.
View full Profile