Hindustan Aeronautics (HAL) has signed two multi-year contracts with GE Aviation and Rolls-Royce, which will cover MRO, as well as component manufacturing, in both civil and defence aerospace.
With GE, the Indian company inked a five-year contract for the development and supply of ring forgings for GE's commercial and military engine programmes.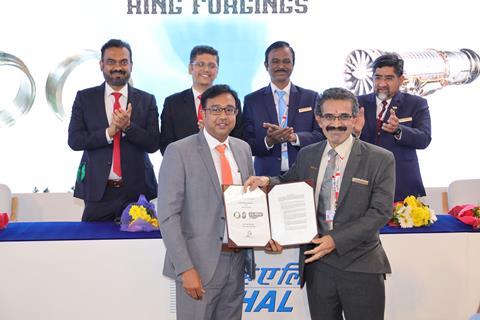 The agreement, valued at $15 million, will see HAL supply steel and nickel allot forgings for shrouds, cases, rings and seals.
HAL adds that manufacturing will take place at its newly-opened ring-rolling facility in Bengaluru.
The facility will also produce forgings for Rolls-Royce's Trent engine family, as part of a series of contracts it signed with the engine-maker.
Both companies will also be working towards manufacturing Adour Mk871 turbofan engine components in India for "several international customers", says R-R.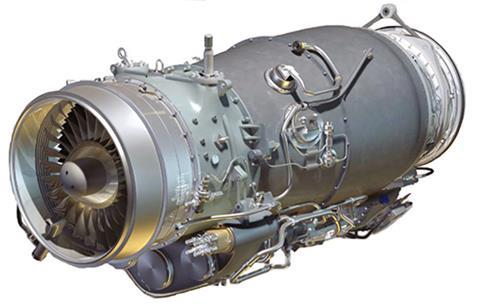 R-R and HAL also inked a Memorandum of Understanding to establish an authorised maintenance centre for the Adour Mk871 engines.
"HAL already has the capabilities and capacity to support a larger customer base, with over 30 years' experience in MRO of the Adour engines in India, under license from Rolls-Royce," says R-R.