Former Etihad Airways chief executive James Hogan is to join the board of advanced air mobility developer Odys Aviation as part of a deal under which advisory firm Knighthood Global is investing in the Californian company
Hogan is chairman of Knighthood Global, the Abu Dhabi-based consultancy he established in 2017, and will join the Odys board alongside former KLM chief executive Camiel Eurlings. The latter is also a partner at the consultancy. Both will also serve on the advisory board of Odys.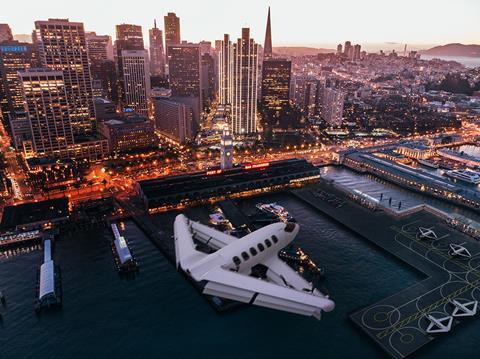 Odys is developing a hybrid-electric craft aimed at serving the regional market, with an extended range of 750nm (1,200km).
Hogan says: "Our investment in Odys represents a very exciting opportunity for us to play a role in the future of sustainable global aviation. Air-taxis miss the mark, Odys is developing sustainable VTOL aircraft to cut the travel time in half on busy travel corridors and create a new era of aviation untethered from runways and large airports."
Odys Aviation chief executive James Dorris says: "Our plans are revolutionary, bridging the gap between existing technology and fully electric aviation, bringing the future of flight to life. By collaborating with Knighthood, we will expand our depth of industry experience and market reach to travellers, operators, and investors around the world."
Odys told FlightGlobal last year that it is targeting certification of its aircraft in late 2026 and aims to start commercial operations in mid-2027. In February it secured a letter of intent for 30 craft from South Korean advanced air mobility provider MintAir.