Honeywell has released an upgrade for its APU fitted on Airbus A320 family aircraft, which it says will help reduce fuel burn and increase time-on-wing hours.
The roll-out for the 131-9A APU upgrade will commence this month for existing Honeywell maintenance services customers, before being available to other operators next year.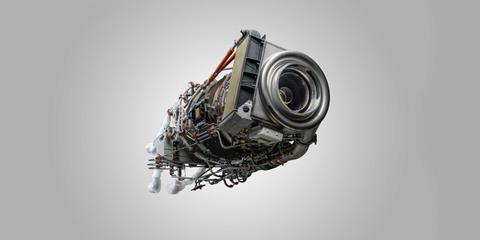 Honeywell states that the high-efficiency mode upgrade will increase the average time-on-wing by 1,200 flight hours, and reduce aircraft fuel burn by 2%. It is enabled by a software encryption key, Honeywell adds.
The company first launched the 131-9A APU in 1995, and has since shipped more than 15,000 units.