In the 13 years since he took charge at CAE, Marc Parent has rarely had his wallet in his pocket. A flurry of acquisitions – including nine since March 2020, the most notable of which was the military unit of its biggest rival – has seen the Montreal-based company transformed from a firm famous for making full-flight simulators to one that makes most of its money from training services.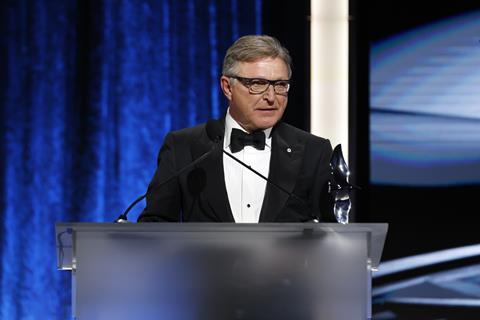 Parent – who on 24 January added a Living Legends of Aviation Industry Leader of the Year award to his accolades – was a veteran Bombardier engineer and programme manager when he made the hop across town to CAE in 2005, succeeding Robert Brown as chief executive in 2009. He continued a diversification strategy his predecessor had set in motion, and has not stopped since.
Other than the purchase of L3Harris's defence arm in 2021 – Parent says he had been eyeing the business for 12 years – CAE's acquisitions in the past decade have included UK flight school Oxford Aviation, Montreal-based simulator manufacturer Tru, Amsterdam training outfit Flight Simulator Company, and Merlot Aero, a crew management software firm.
Although Parent has been happy to splash the cash – raising C$1.5 billion ($1.19 billion) on capital markets to fund the latest spree – he has kept CAE profitable through a pandemic that severely impacted its core commercial pilot training market. Many simulator centres fell largely silent during the long grounding of aviation in 2020 and only started picking up again in 2021.
Covid-19 is not the first turbulence Parent has had to pilot CAE through. When he joined the company, commercial aviation was coming to terms with a post-9/11 tectonic-plate shift that had seen several major airlines enter bankruptcy protection and the ascent of low-cost carriers determined to disrupt the legacy business models of the industry.
At the same time, the simulator business was going through its own revolution. Advances in electronics and computing had "commoditised" a technology CAE had dominated, and lowered barriers to new entrants. "To maintain and grow our market share in full flight simulators we had to somehow fight back in a world where OEMs and smaller companies were coming in," says Parent.
The solution was to move firmly into services, with Parent and his team identifying a growing requirement from airlines and militaries to outsource not just provision of simulator equipment but entire responsibility for crew training. At the same time, the fragmented world of ab initio pilot training – with hundreds of tiny schools – was also ripe for consolidation.
The 2012 "vertical" acquisition of Oxford was key to this strategy because it increased CAE's foothold in the ab initio sector, the first link in the pilot supply chain. The purchase took CAE's network of training academies to 12 and brought with it Dublin-based aviation personnel sourcing agency Parc Aviation.
In the military market, CAE had been a serious player, but the L3Harris takeover was "transformative", says Parent. "I look on that as the perfect acquisition," he says, noting that the fact it was negotiated and completed amid the challenges of the pandemic made it even more significant.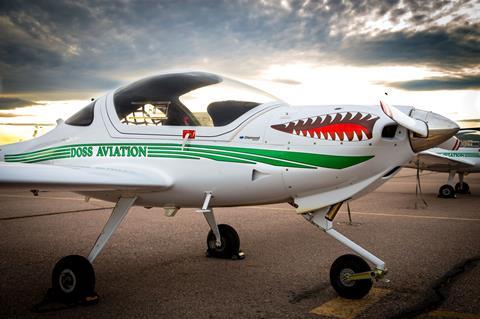 The $1.05 billion deal – which included training providers L3Harris Link and Doss Aviation – more than doubled CAE's defence revenues in the world's biggest market, and made the company the largest non-OEM training provider to the US military. "As a Canadian, that makes me very proud," remarks Parent.
CAE had already been making major incursions into that market. In 2017, it opened its Dothan centre in Alabama where it has responsibility for training 500 US Army and US Air Force fixed-wing aviators annually, providing the trainers and aircraft. Parent describes it as a "quasi-outsourcing" and says there are "many such opportunities around the world".
The emergence of budget airlines in the past two decades has been another area where CAE has exploited a trend to run lean by keeping as much as possible off the balance sheet, and outsourcing services to third-party providers. "The growth of low-cost carriers has been a major benefit to us," he says.
He cites the example of AirAsia. "When they started in 2006, we sold them their first used sim," says Parent. "Then we sold them new ones. Then they asked us to run their training. We set up a 50/50 joint venture with them, training pilots, cabin crew and maintenance staff. Then we took over the JV completely."
While L3Harris – still in the commercial aviation sector – and FlightSafety International provide competition, CAE's pre-eminence in the training market is clear. Parent says the acquisitions have given CAE the scale it needs. "We were training one million flightcrews a year before Covid. No one else does a fraction of that," he says.
The pandemic did hit hard though. "In March 2020 we lost 90% of air travel overnight," he says. "At the time 80% of our profit was coming from the civil business." Even for a business with the deep pockets of CAE it was a tense time. "Never in my career with this company did I think I'd be asking my [chief finance officer] how much money do we have?" he says.
While demand for new simulators ground to a halt, travel and other social distancing regulations made it difficult for the training part of the business to continue. "We are a service that needs people in proximity with others. We could do that remotely, so moving people around the world in geographies that had strict quarantine rules wasn't fun," he recalls.
CAE, early in the crisis, also produced almost 10,000 ventilators for the Canadian government, merging its expertise in manufacturing with that of its healthcare division to help address a shortage. "In wartime, we have seen industry rally to the aid of a government," says Parent. "This effort was no different – it was a war against a virus."
He accepts that going on an investment and acquisition drive at a time when cash flow was tight and employees were being laid off might have seemed counter-intuitive, but Parent says it was necessary to reposition the company for the recovery. "We are not a leadership team to say 'let's wait this out'," he says.
"We really re-examined our strategy. We couldn't just count on civil aviation coming back so we had to look in detail at what we do really well, and that keeps coming back to our roots in high-tech. We really embraced a vision to expand into adjacent growth markets, including defence and security, as well as broader services to airlines."
According to Parent, a "hugely exciting" adjacent market is urban air mobility. Last year, CAE signed contracts with electric vertical take-off and landing (eVTOL) developers Beta Technologies, Jaunt Air Mobility and Volocopter to create training programmes for what he says could be a need for 60,000 new pilots by 2028. "It's a market that is coming faster than people think," he insists.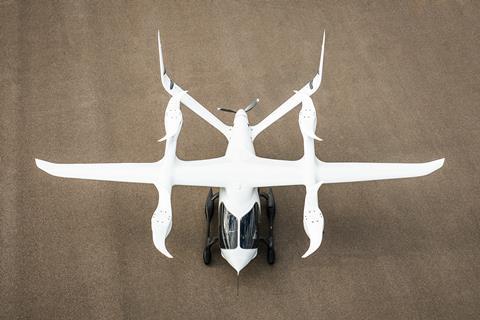 "At the moment, we can't pick winners and losers," he says. "There are dozens and dozens of competing designs. But we are positioning ourselves as the leader in the training of crews to fly these aircraft." CAE is working with these start-ups to develop new ways of training for a very new type of platform. "It is not going to be the type of training we are used to," he acknowledges.
Being named leader of the year at a ceremony hosted by Hollywood legend and qualified airline pilot John Travolta was a "huge honour and surprise", says Parent, who gained his private pilot's licence aged just 17. "It's hard to see myself as a living legend but I have spent my whole life in aviation. It has been a passion. To be recognised by my peers in this way is fantastic."
As for his vision for CAE, Parent remarks: "I've had to deal with a lot of curve balls over the years, of which Covid is the latest, but I think my biggest achievement is to have been able to position this company for continuing growth. It is a truly global company with technology at its core, and I am more excited about its prospects than I have ever been."