US urban air mobility firm Supernal has an ambitious roadmap to service entry, as it prepares to reveal the configuration of its first eVTOL aircraft.
Supernal, a unit of South Korean carmaker Hyundai Motor Group, aims to reveal the configuration of its new aircraft at the International CES show in Las Vegas in January 2024, says chief executive Jaiwon Shin.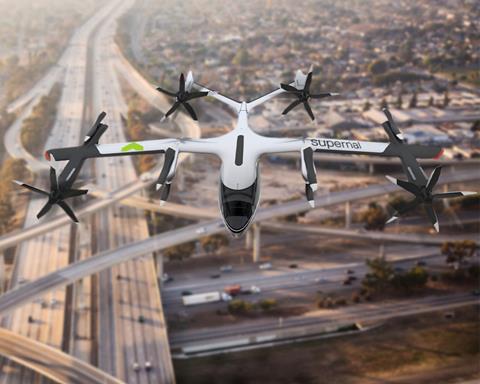 Supernal's proposed eVTOL will have five seats, one of which will accommodate the pilot. It will conduct a full flight with a technology demonstrator by the end of 2024, with a product-ready prototype ready by 2026. Following certification, it expects to enter the US market in 2028.
Shin describes an aircraft that will take off and land vertically like a helicopter, but cruise like a fixed-wing aircraft.
"We have set out to go global," says Shin. "We have started in the US, but we also have a team in South Korea."
Shin, who is based in Northern Virgina, spoke with FlightGlobal at the recent Seoul ADEX defence show. The company had a large presence at the event to promote the company with the South Korean public.
It made several announcements ADEX, including a partnership with Italy's Mecaer Aviation to develop landing gear for eVTOL aircraft, and a partnership with Korean Air related to advanced air mobility (AAM) sector in South Korea. At the same time, it announced a deal with Honeywell to develop a ground control station to enable pilotless operations for AAM aircraft.
The company has three locations in the USA. An office in Washington DC focuses on government affairs, regulatory issues, and business development. In California, Supernal has an engineering lab in Irvine and a research centre in Fremont. The Fremont location focuses on battery technology and autonomy.
It has been challenging to create a team, with employees hailing from a spectrum of backgrounds, and entering the company with disparate mindsets. Critical to success is bringing in people from traditional aerospace firms.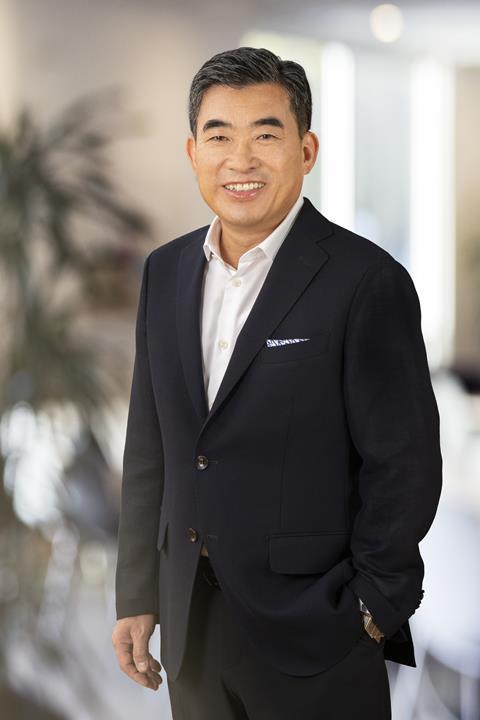 "At the same time, we need people who have the entrepreneurial spirit and want to try something audacious that's never been done before," says Shin. "So, we have a mixed bag of people, with some from the IT side to do AI and all that…when you put all these people together, it's very challenging to build cohesive corporate culture."
Shin adds that the plethora of eVTOL designs is reminiscent of the earliest days of aviation.
"Over time, much like commercial aviation settled with two engines on the wing, [eVTOL aircraft] will converge to some optimal design," he says. "But right now, it's anyone's guess what the ultimate configurations will be."
Shin acknowledges the challenges presented by batteries. One option is for rapid charging in the 10-15min between flights. This, however, presents risks. Even riskier is the second option, swapping battery packs in and out between flights.
"During operations we want to have a high voltage fast charging system, but you don't have to charge it between every flight," he says. "After four or five flights you charge it, or charge it overnight [when parked]."
Shin says that a key differentiator for the Supernal aircraft will be the ability to upgrade the battery pack without recertifying the aircraft.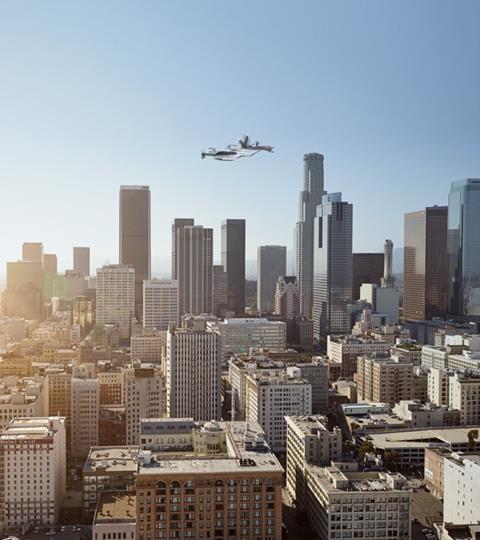 "For the longer term I think that will be much more economical…and make it attractive to upgrade."
Shin adds that the company benefits from its association with car giant Hyundai. An example of this is Hyundai's work on battery technology, specifically a lithium-metal chemistry that, if successful, could eventually be deployed in Supernal eVTOL aircraft.
Moreover, Hyundai has vast expertise in the mass production of cars, which involves a significant amount of automation. This capability know-how, Shin believes, will be essential at ensuring the production quality of eVTOL aircraft and also for keeping production costs down.