The Aero engine, Space, and Defense business of Japanese conglomerate IHI saw its FY2022 revenues nearly double on increased demand for aircraft engines and spare parts.
The unit generated revenues of Y364 billion ($2.7 billion) during the 12 months to 31 March, up 98.8% from a year earlier, according IHI's results statement.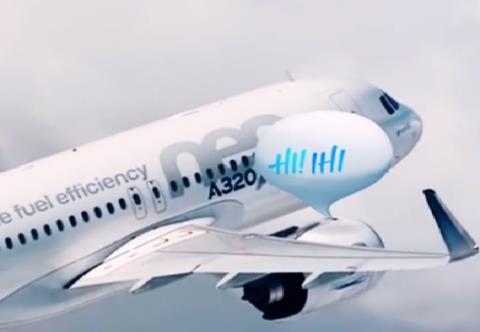 While supply chain disruptions remain a challenge, IHI observes that sales of spares continue to recover following a period of depressed demand during the coronavirus pandemic.
The unit also swung to an operating profit of Y43.7 billion, compared with an operating loss of Y9.3 billion a year earlier. The company's results were also helped by a weaker Japanese Yen, as well as cost cutting measures.
On civil aerospace engines specifically, full year revenue to 31 March came to Y201.4 billion, up from Y123 billion in the previous financial year.
IHI's aerospace unit is a bellwether for the broader aerospace sector, with extensive involvement on engines produced by General Electric and Pratt & Whitney.
Looking forward, IHI expects continued recovering demand for commercial engines as well as demand from Japan's Ministry of Defense.
"Operating profit is expected to increase due to higher sales of spare parts and cost reduction, despite [decreases] due to higher sales of main unites for new engines and higher research & development expenses," says IHI.
IHI adds that on the defence front it is participating in work to develop the engine for the Next-Generation Fighter - the Global Combat Air Programme, or GCAP - a joint development between the governments of Italy, Japan, and the United Kingdom.
IHI also highlights its efforts to help reduce the industry's carbon footprint in next generation aircraft, and has initiatives exploring light-weight composites, electrification, and sustainable aviation fuel, or SAF.
Overall, the Aero Engine, Space and Defense unit contributed 26.9% to IHI's total FY2022 revenue of Y1.4 trillion. The company's other three major units are involved resources, industrial systems, and infrastructure.