The aerospace business of Japanese conglomerate IHI reported a five-fold jump in first-quarter profits, as it warns of instability in the global supply chain which could impact engine MRO work.
For the three months to 30 June, the aero engine, space and defence unit was Y9.3 billion ($64.7 million) in the black at the operating level, compared to Y1.7 billion in the year-ago period.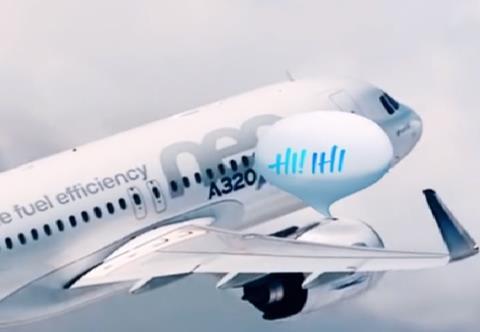 Quarterly revenue grew 36% year on year to Y78.2 billion, helped by an increase in spare parts sales for its civil engines division, along with a weaker Japanese Yen.
The unit disclosed Y74 billion in orders received during the quarter, a 26% increase compared to the year-ago period.
IHI's aerospace unit is a bellwether for the broader aerospace sector, with extensive involvement on engines produced by GE Aviation and Pratt & Whitney.
The civil aero engines division delivered 215 engines during the quarter, compared to 216 in the year-ago period.
Says IHI: "In civil aero engines, delays in the supply of parts caused by the supply chain instability have resulted in delays in the maintenance of some engines. Due to the delay in maintenance, sales in after-market are expected to decrease."
However, it is not tweaking its full-year earnings forecast, noting that the depreciation of the Yen will help boost its earnings.