Japan Airlines has signed an engine services agreement with GE Aviation, covering the CFM56-7B turbofans that power its Boeing 737-800s.
The five-year contract falls under GE's TrueChoice Overhaul package, and covers the overhaul of more than 100 engines.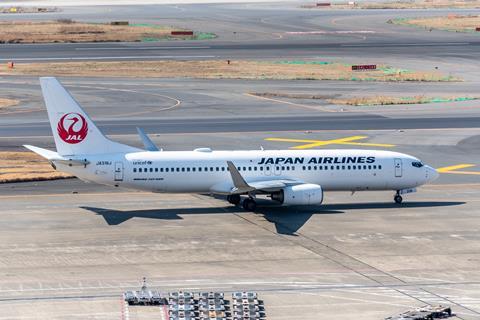 Cirium fleets data indicates that the Oneworld carrier operates 48 737-800s, which are between nine and 15 years old.
GE currently provides MRO services and material for several other engines in JAL's fleet, including for its GE90s, which power its 777 fleet; the GEnx-1Bs on its 787 fleet; as well as the CF6s on its 767 fleet.
"We are convinced that the TrueChoice Overhaul agreement for the CFM56-7B engine will provide a new competitive edge with both cost reduction benefits and OEM high reliability," says JAL executive officer in charge of procurement Yukio Nakagawa.