Airbus has signed an agreement with Japanese helicopter operator Hiratagakuen to develop advanced air mobility services in Japan's Kansai region, with the ultimate aim of launching commercial transportation services.
Under the agreement, both parties will develop a simulation of ideal routes – to be operated by the in-development CityAirbus Next Gen electric vertical take-off and landing (eVTOL) aircraft – in the Kansai region.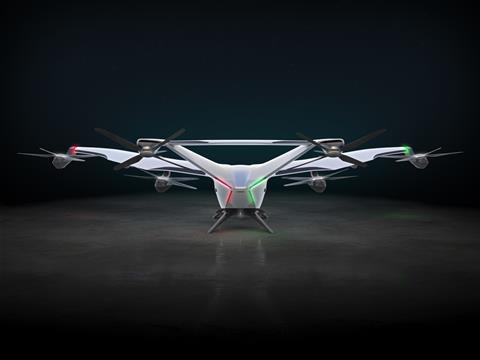 Other areas both companies will work on include concept of operations, as well as necessary equipment for safe flying.
"With the aim to implement air mobility services beyond urban environments, the joint work of Airbus and Hiratagakuen will support the development of advanced air mobility solutions with CityAirbus NextGen, for use cases ranging from air medical services to commercial air transport and ecotourism in a variety of operational contexts," states Airbus.
A demonstration flight has been scheduled for later this year, with Kansai region-based Hiratagakuen flying an Airbus Helicopters H135 helicopter for the sortie.
The operator has a fleet of 14 H135s and two H145s, and specialises in emergency medical services, personnel transportation, as well as flight training and maintenance.
Airbus head of urban air mobility strategy execution and partnerships Balkiz Sarihan says: "We are honoured to further our long standing collaboration with Hiratagakuen by working on this exciting journey towards zero emission flights. Their expertise in commercial air transport and air medical services operations makes them an ideal partner for defining the operational framework for advanced air mobility with CityAirbus NextGen in Japan."