Japan-based advanced air mobility company SkyDrive has disclosed its first pre-orders from a North American customer, with South Carolina-based charter outfit Austin Aviation signing for five of its eponymous electric vertical take-off and landing (eVTOL) aircraft.
The signing of the letter of intent on 20 July is the first significant milestone for SkyDrive since January, when it announced plans to enter the North American market, with operations based in Beaufort, South Carolina.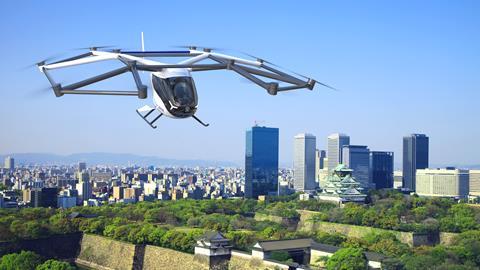 As part of the agreement, SkyDrive will work with airports in South Carolina as well as other vendors to "create practical use cases" based on its eVTOLs operating from the state's major airports.
At the same time, SkyDrive will partner US-based Volatus Infrastructure to work on the creation of advanced air mobility infrastructure. Volatus, which also partners other advanced air mobility firms in the USA, will also provide "critical expertise" for SkyDrive's infrastructure plans as it looks to expand state-wide.
At this year's Paris air show, SkyDrive announced modifications to its eVTOL aircraft by adding an extra seat. It also disclosed plans to have the programme certificated by Japanese regulators by 2026, with US FAA certification to follow soon after.