Korean Air has entered an agreement related to the backbone that will be necessary for a future urban air mobility network.
The agreement will see the carrier work with South Korea's Ministry of Land, Infrastructure and Transport (MOLIT) for research and development.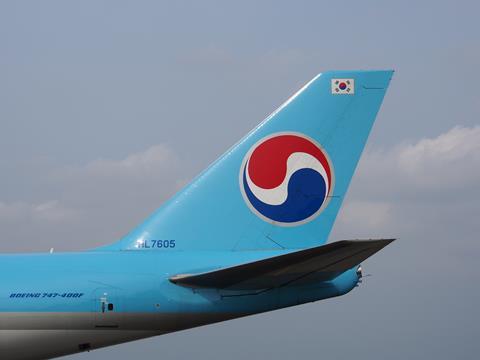 Korean Air says its role will develop control and simulation systems for urban air mobility operators. The flight control system will help in flight planning, monitoring and schedule management, while the operator simulator system will simulate flights from preparatory stage to the end of the flight, the airline adds.
It is also working on urban air mobility traffic management systems, which the airline says covers areas such as flight plan approval, flight monitoring, and emergency response.
The announcement marks the latest urban air mobility foray for the carrier. In late-December 2021, the entered an agreement with with South Korea's Defense Technology Promotion Institute related to research into low-observable technologies for unmanned air vehicles.
It followed Korean Air's securing a contract in September to develop a low-observable UAV to advance South Korea's stealth technology.