A South Korean consortium plans to start a commercial urban air mobility (UAM) service on the resort island of Jeju in 2025.
The 'K-UAM Dream Team' comprises SK Telecom, Korea Airports Corporation, and Hanwha Systems, according to SK Telecom.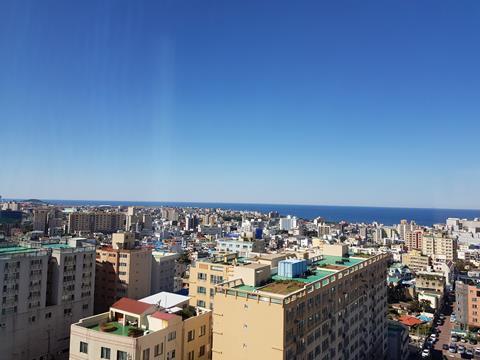 Under the arrangement, SK Telecom will furnish the UAM vehicle in cooperation with US air taxi developer Joby Aviation – in February, the two companies announced that they would "work together to introduce emissions-free aerial ridesharing services across South Korea."
SK Telecom did not specify the aircraft type that will be used for the Jeju operation, but Joby has said that it aims to launch an electric vertical take-off and landing (eVTOL) service in the USA in 2024.
Joby's eVTOL will have range up to 130nm (241km) and be capable of flying at speeds up to 174kt (322km/h), it says.
Under the K-UAM arrangement, SK Telecoms will also provide the communications platform for the service, Korea Airports will build a "UAM vertiport" and provide air traffic management support, while Hanwha will provide MRO and other support for the venture.
Research is underway to identify vertiport locations. This follows an announcement in May that saw Korean ridesharing platform TMAP joined the partnership between Joby and SK Telecom.
Prior to the launch of commercial services in 2025, the consortium will verify the safety of UAM operations under the auspices of Seoul's K-UAM Grand Challenge initiative, which will run in Seoul and the country's Jeollanam-do province in 2023-24.
"Hanwha Systems provides a total solution for the development, operation, and infrastructure of advanced air vehicles," says Hanwha Systems chief executive Seong-cheol Eo.
"The K-UAM Dream Team Consortium will do its best to lower the psychological hurdles for new transportation methods in Jeju, where tourism and cultural resources are concentrated, and to lead the future mobility paradigm."
Seeing opportunities in UAM, South Korea's Ministry of Land, Infrastructure and Transport (MOLIT) has said that it wants to see such services commercialised in the country in 2025.