Uncertainty surrounding Michael Whitaker's potential confirmation as administrator of the Federal Aviation Administration – now without a permanent leader for roughly 18 months – is an ongoing source of anxiety for the US regional airline sector.
However, the leading member of the US Senate committee overseeing the confirmation process is warmer on Whitaker than US President Joe Biden's previous nominee. Phil Washington, former chief executive of Denver International airport, withdrew his nomination following intense criticism from Republican lawmakers during his confirmation hearing in March.
Whereas Washington struggled to answer aviation-related questions during the hearing, Whitaker – currently chief operating officer of air taxi developer Supernal, and whose experience includes time as an FAA deputy – is generally regarded as more qualified to lead the civil aviation regulator.
"We have a new nominee, Michael Whitaker, who certainly appears to have significantly more aviation experience than Phil Washington," Texas Republican Ted Cruz said during the Regional Airline Association's Leaders Conference in Washington, DC on 27 September.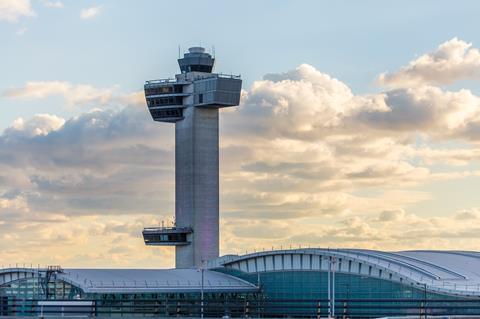 The ranking member of the Senate Committee on Commerce, Science and Transportation, Cruz has great influence over Whitaker's confirmation.
"I can tell you where we are right now – we're assessing his background, we're in the process of examining his record, examining his time at the FAA," Cruz told conference attendees. "I expect that if the nominee demonstrates that he is qualified and competent – and there are not serious skeletons in his closet that we don't currently know about – I expect and hope that we'll move expeditiously to confirm him or another qualified nominee. I think it's important to get a qualified administrator in there."
Under the USA's political system, senior government officials are chosen by the president but must receive approval from the US Senate.
The Biden administration had been conducting a national search for a nominee to become the permanent FAA administrator, a position that comes with a five-year term. On 7 September, the White House announced Biden's intention to nominate Whitaker.
If confirmed by the Senate, Whitaker would fill a role left vacant after former FAA administrator Steve Dickson left the job in March 2022.
Following Dickson's departure, the FAA was led first by acting administrator Billy Nolen, who left that job earlier this year to join Archer Aviation as chief safety officer.
Longtime US transportation official Polly Trottenberg has been serving as acting administrator since June, when she replaced Nolen. But Trottenberg must step down by Oct. 25 in accordance with US laws governing presidential nominees.
Meanwhile, airline industry leaders are pressing for a permanent administrator as the FAA struggles with air traffic controller (ATC) staffing shortages and several high-profile incidents in which commercial aircraft came close to catastrophic collisions at major airports throughout the USA.
During the RAA conference on 26 September, Chip Childs, chief executive of SkyWest Airlines, said that ATC staffing should be the agency's top priority once it has a permanent administrator.
"Not that aircraft control is doing a bad job," Childs says. "We want to make sure it has a lot of resources… I think they're struggling a little bit, the same as we are, with staffing, and I think that's the thing they need to make sure is addressed relative to ATC."
Whitaker is endorsed by the RAA, an industry advocacy group representing North American regional carriers such as SkyWest, Horizon Air, Republic Airways and other carriers.
"We think that he's the right person to solve some of those big problems that are facing the FAA," Faye Malarkey Black, the RAA's chief executive, said during the conference on 26 September. "When you have an acting administrator, everything becomes stasis. You don't get the kind of decisions, the kind of guidance and leadership that you need from the most important safety agency in the United States."
That view was echoed by former acting administrator Nolen, who in July told FlightGlobal that "there is no more critical agency than the FAA" outside of the US Department of Defense.
"The president deserves to have a confirmed nominee… to lead this organization of 45,000, which is on point from surface to outer space," he said.
Nolen believes that Whitaker's greatest challenges will be ramping up ATC training – which could be derailed by the looming US government shutdown – and increasing efficiency of the ATC training process.
"They need to work on slimming the pipeline, shortening the time it takes a controller, once he or she starts at the academy in Oklahoma City, to become what they call a CPC, or a certified professional controller," he said.
The next FAA administrator will also be tasked with securing a "consistent, stable source of funding" to continue the FAA's modernisation efforts, Nolen added.
But first Whitaker must gain senate approval, Nolen said: "First and foremost, let's just get through the confirmation process."