A proposed sale of Cobham's aerospace communications business will take to over $7 billion the total raised through the steady dismantling of the group by its US private equity owners.
Advent International acquired Cobham plc in January 2020 for $4 billion and since then has divested eight business units generating proceeds of $6.1 billion, according to company filings.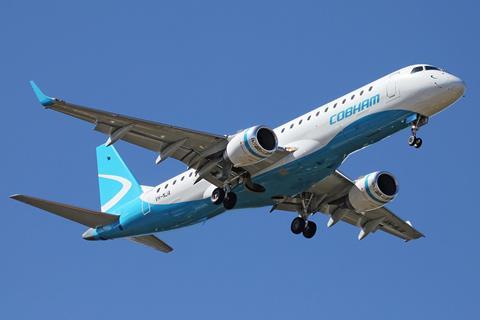 That figure is likely to soon swell to $7.2 billion after Thales announced on 12 July that it was in exclusive negotiations to acquire France-based Cobham Aerospace Communications for around $1.1 billion.
Following consultation with the UK government in 2019 as it pursued the initial takeover, Advent International made several commitments to address national security and economic concerns.
In the latter case, these included: maintaining Cobham's headquarters in the UK for each of its Communications & Connectivity, Aviation Services UK and Missions Systems UK businesses; continuing the use of Cobham as a registered name in the UK; ringfencing the level of research and development spend in the UK; and protecting jobs.
Cobham Aviation Services was the first unit to be sold – acquired by Draken International in September 2020 for $240 million – followed by the aerospace connectivity operation in January 2021 (TransDigm: $947 million) and mission systems business a month later (Eaton: $2.85 billion).
Its 'sliprings' unit was divested in November 2021 ($219 million), followed by Cobham Microwave ($13 million) in May 2022. Two Australian businesses – regional services and special missions – were sold in September and October that year (for a combined $227 million), while the space interests of Cobham Advanced Electronic Solutions went in January 2023 ($1.67 billion).
Cobham is owned by AI Convoy Bidco, whose indirect parent company is AI Convoy (Luxembourg). Annual reports for the latter detail two US acquisitions since the takeover: buying Colorado Engineering in October 2021 for $62 million and the purchase of Herley Industries in March 2023 by subsidiary CAES Systems Holdings for $250 million from Ultra Electronics Defense Inc.
UK-headquartered Ultra Electronics plc was bought by Cobham Ultra Acquisitions, a wholly-owned indirect subsidiary of Cobham Group – owned by AI Convoy (Luxembourg) – in October 2021.
On 10 July, the two companies announced a £5 million ($6.4 million) investment in UK skills through the Cobham & Ultra Scholarship programme, offering 500 students funding for each year of their university education.
In its annual report for the year ended December 2022, AI Convoy (Luxembourg) says: "During the acquisition of the Cobham Group, entities controlled by funds managed by Advent International made certain undertakings to regulatory authorities in the UK, France and Australia and continue to ensure full compliance with these commitments."
During 2021 and 2022, it invested a combined $118 million in company-funded research and development activities, a total "in excess of amounts required under commitments given to the UK government". It points to a further $167 million in "physical and software assets" across the two years.

Dominic Perry is deputy editor of Flight International but also contributes extensively to flightglobal.com. Although specialising in the coverage of the helicopter industry, he has written on most topics in aerospace – be they commercial, defence or business aviation. In addition, there has been an increasing focus on the decarbonisation of the industry and zero-emission flight initiatives.
View full Profile