Alessandro Profumo, the chief executive of Italian aerospace giant Leonardo, has been sentenced to six years' imprisonment after being found guilty of false accounting and market manipulation offences during his time as president of bank MPS.
In addition, Profumo – along with former bank chief Fabrizio Viola – was fined €2.5 million ($2.9 million) and banned from holding a company directorship for two years, according to Italian news agency Ansa. The offences took place over the 2012-2015 period.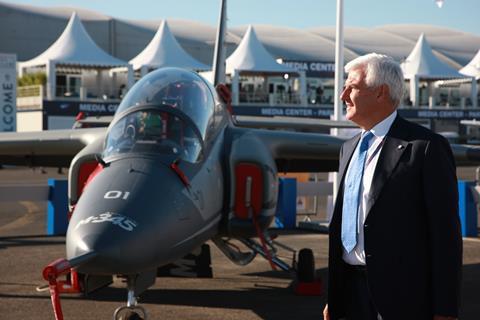 If the sentence is upheld, this would bar him from his current post at Leonardo, which he has held since May 2017.
Defence lawyers described the sentence as "wrong" and said their clients would appeal, according to Ansa.
Leonardo says that "the conditions do not exist for the cessation of his role as chief executive officer" and the company "expresses its full confidence in the actions of Mr Profumo and wishes for his continuation in the role".
Profumo is the latest Leonardo chief executive to be dogged by scandal. His predecessor Mauro Moretti was removed from his post in 2017 shortly after being found guilty for his part in a fatal train accident during his tenure as boss of the Italian state rail company. He has appealed that conviction.
In 2013, then chairman and chief executive Giuseppi Orsi was embroiled in a corruption probe relating to the sale of 12 AW101 helicopters to India.
Story updated with comment from Leonardo in the fifth paragraph.