Lilium remains "encouraged" by the progress of fund-raising discussions with new and existing shareholders as it bids to keep development of its electric vertical take-off and landing Lilium Jet on track.
Germany-based Lilium aims to spend around €250 million ($270 million) in 2023 – including €125 million in the first half – in line with last year's total outlay.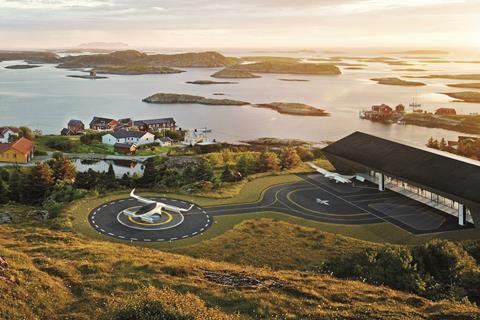 Lilium ended 2022 with liquidity of €206 million, versus €160 million at the end of the third quarter, following a $119 million capital raise in November.
But in an economic environment affected by high inflation, suppliers are seeking to pass on their increased costs.
It intends to mitigate higher supplier charges through a series of "cost conservation" measures implemented late last year.
"As part of the cost-saving programme, Lilium is maintaining a strict focus on those activities that are essential to achieving key programme milestones, in particular start of production of the type-conforming Lilium Jet targeted for later this year," the company said on 28 March in its latest letter to shareholders.
Although Lilium has received the first pre-delivery payments (PDPs) from customer eVolare for 10 Lilium Jets additional funding is required.
Active discussions have taken place in recent months with "potential new strategic investors and existing shareholders", alongside attempts to secure other non-dilutive funding sources such as additional PDPs and government grants.
"We are very encouraged at the progress of such discussions," it says.
Cash spend in the final quarter of 2022 included one-off advance payments to aerostructures suppliers for the fuselage, doors, wings, and canards of the type-conforming aircraft; Lilium expects to perform a manned flight of that test asset in the second half of 2024.
On the back of that spending, aerostructures provider Aciturri has begun work on the moulds required for the production of the Lilium Jet's carbonfibre fuselage.
"Composite parts manufacturing is due to start in the next few months, with delivery to Lilium of the assembled fuselage scheduled for later in 2023."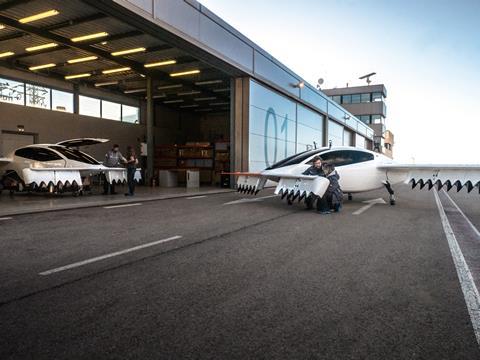 Electric motors supplied by Honeywell and Denso are also due to arrive with Lilium by early in the third quarter to "support the build of the first electric engine to test for the type-conforming aircraft".
Having recently added GKN (wiring interconnects) and Collins Aerospace (flight-control inceptors) to the Lilium Jet's supply chain, the company says 78% of the aircraft's bill of material cost has now been selected or contracted.
Development of its battery supply chain continues in collaboration with technology provider Ionblox and manufacturer Customcells; Lilium says third-party testing has shown the silicon-anode cells to have high energy retention levels – 88% after 800 full-discharge cycles – and the specific energy and power required for the Lilium Jet.
"Following best practice in the [electric vehicle] industry to dual-source cell production as a means of supply chain de-risking, we have also selected a second source of battery cell production," it adds.
Lilium expects in the second half of 2023 to agree with the European Union Aviation Safety Agency the certification plan for the Lilium Jet, supporting approval for the aircraft in late 2025.
Meanwhile, flight tests of Lilium's unmanned Phoenix demonstrator continue at a site in southern Spain. A second example joined its sister ship last year and will enter the flight-test programme shortly.
Earlier in March Phoenix achieved the Lilium Jet's anticipated 134kt (250km/h) cruise speed, in line with the company's computer modelling.
"The success of our demonstrator flights gives us confidence in our flight physics and the performance of our type-conforming aircraft.
"As a result, we are presently able to provide performance guarantees to customers and commit to world-class operating costs. We project that operators will be able to offer customers a price of $2 per passenger kilometre as part of a profitable service using the Lilium Jet," it says.
The total potential order pipeline for the Lilium Jet now stands at 640 units.

Dominic Perry is deputy editor of Flight International but also contributes extensively to flightglobal.com. Although specialising in the coverage of the helicopter industry, he has written on most topics in aerospace – be they commercial, defence or business aviation. In addition, there has been an increasing focus on the decarbonisation of the industry and zero-emission flight initiatives.
View full Profile