Germany's MTU Aero Engines predicts that disruption to the aerospace industry supply chain will ease as 2023 progresses but cautions there may be further bumps along the way.
Presenting the propulsion specialist's first-quarter results on 26 April, chief executive Lars Wagner told analysts he expected "industry-wide supply chain pressure" would "ease later this year", supporting higher output.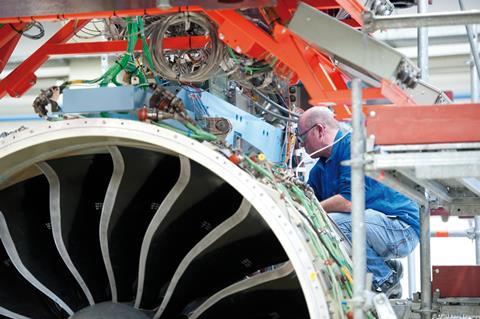 "There is a sense of improvement with some key suppliers," he says, but cautions that "new difficulties" continue to crop up, with the latest a fire at a parts provider, which has "the potential to further tighten the availability of their parts".
Wagner clarifies that the blaze was at a supplier to one of MTU's partners in the Eurojet consortium producing the EJ200 engine for the Eurofighter combat aircraft.
MTU says "continued delays in the supply chain" contributed to the military engines unit recording a 5% year-on-year fall in revenue, to €103 million ($113 million), from €108 million in the same period of 2022.
But Wagner says MTU is "getting promising comments" regarding that company's recovery and although disruption is persisting in the current quarter "after that it should be sorted out".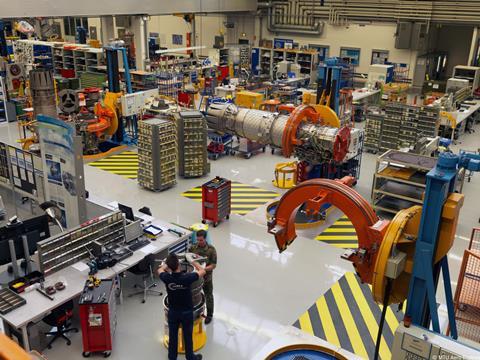 Despite such hiccups, Wagner remains confident things will not get worse before they get better and sees shortages, particularly of labour, easing. "The industrial capacity has always been there; I'm a full optimist that we are getting better every quarter."
Overall, the company recorded strong financial performance in the three months to 31 March, during what it calls the "best quarter in MTU's history". Revenue was up 31% to €1.54 billion – against €1.1 billion in the same period a year earlier – while operating profit rose 62% to €212 million, from €131 million.
The biggest slice of revenue growth came from the commercial engines business, which recorded sales up 60% to €446 million, mainly driven by production of Pratt & Whitney PW1100G engines for the Airbus A320neo family.
MTU has an 18% workshare on the PW1100G and assembles one-third of the engines at its plant in Munich.

Dominic Perry is deputy editor of Flight International but also contributes extensively to flightglobal.com. Although specialising in the coverage of the helicopter industry, he has written on most topics in aerospace – be they commercial, defence or business aviation. In addition, there has been an increasing focus on the decarbonisation of the industry and zero-emission flight initiatives.
View full Profile