The realisation of the Advanced Air Mobility (AAM) vision faces challenges, but industry players are confident that these can be gradually overcome.
During a panel discussion at the recent Rotorcraft Asia event in Singapore, executives in the nascent AAM sector discussed challenges such as batteries, the role of autonomy, and certification.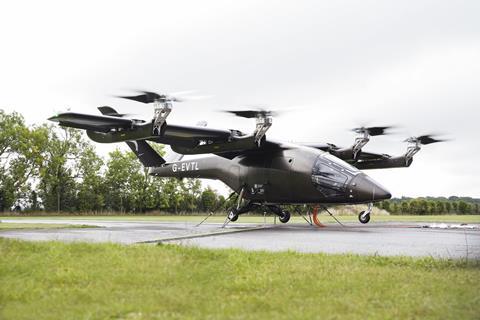 Derek Cheng, head of commercial Asia-Pacific at Vertical Aerospace, notes that battery technology continues to improve. He says that the company's VX4 electrical vertical take-off and landing (eVTOL) aircraft can fly about 86nm (159km) at a cruise speed of over 108kt (200kph) – so far, the VX4 has yet to progress beyond tethered test flights.
"We believe that in 2025 as the energy density of batteries improves this will unlock more range," he says. This will allow for a greater variety of missions.
Nick Yang, a director of Chinese eVTOL firm EHang, says that his company decided against swapping batteries in and out of eVTOLs at vertiports, as this practice could result in a loose connection. Instead, EHang prefers to rely on fast charging battery technology.
The panel also touched on the role of autonomy. Reece Clothier, who works in global regulatory strategy at Boeing, observes that autonomous eVTOLs are not so much about reducing the cost of a pilot and increasing payload, but about safety.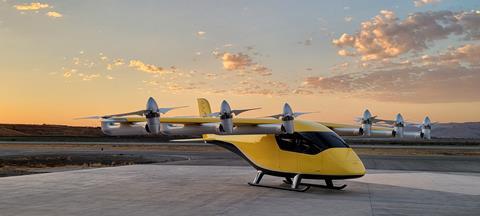 "One of the true key motivators for pursuing autonomy is safety. It's not about removing the human, but optimizing the human-machine system for what the human is good at, and what the machine is good at," he says.
In the complex AAM operating environments of the future, he feels that automation will be key to achieving high levels of safety and predictability in the overall system. Boeing has a stake in the AAM business through its investment in air taxi developer Wisk.
Yang adds that EHang and its regulator, the Civil Aviation Authority of China (CAAC), view autonomy as a critical safety feature. While individual eVTOLs will have the autonomy to conduct emergency landings and other measures as required, ultimately the entire network will be controlled by a central command system.
"If some of the vehicles are autonomous and some are not, you can have very, very serious accidents," says Yang.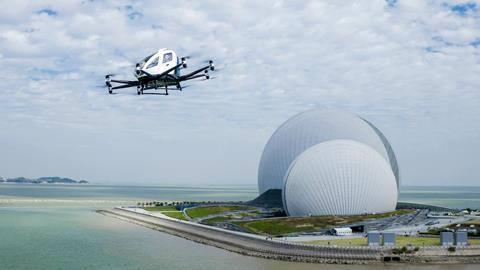 Yang adds that CAAC type certification for the company's EHang 216 vehicle is likely in 2023. The rotorcraft will not immediately appear over Chinese cities, but will initially operate tourist flights away from big urban areas. This will give regulators the chance to gain more understanding about eVTOL operations.
Cheng adds that Vertical Aerospace is in certification discussions in the UK, USA, and Japan – the company has pre-orders from Japan Airlines and Marubeni. Along with customers, it is approaching regulators and city governments to gain an understanding about their concerns.
Clothier, for his part, observes that while there are different regulatory approaches globally, which creates challenges for manufacturers trying to create a globally viable product, there is a trend towards harmonization.
"It is good that they're looking and acknowledging the need for commonality between the requirements," he says.
"There's a challenge for us as global manufacturers to move between those regimes."