Czech Republic aerospace firm PBS and Pratt & Whitney have signed a memorandum of understanding (MoU) to explore advanced auxiliary power units (APUs) for future fixed-wing aircraft and helicopters.
The initiative will see the two companies work together to define a concept for a "next-generation APU," says PBS.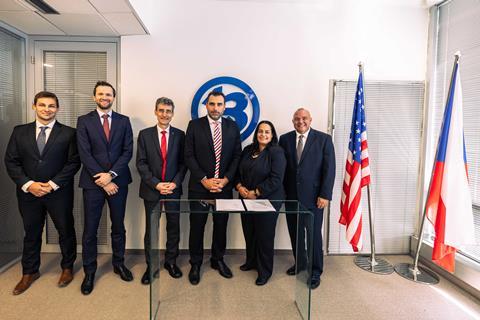 The APU concept will "transcend traditional platforms" and be able to accommodate hybrid-electric power systems. The results of the effort will be unveiled in five years.
"This MoU marks our first stride in a collaborative journey between two visionary companies, dedicated to shaping the future of APU technology," says PBS chief executive Milan Macholan.
"Drawing from our experiences, we aim to pioneer a novel auxiliary power unit for the next generation. This innovation is set to redefine power density standards and drive the capabilities of sixth generation aircraft systems."
The two companies see the resulting design as not only applicable to aerospace, but possibly also to other applications.
"P&W has had prior success with such relationships and the MoU provides a solid foundation for our teams to develop a product that may be broadly leveraged for aircraft auxiliary power and adjacent applications," says Emmy Guzman, director and general manager of Pratt's APU and turbojet business.