Qantas Group has announced a suite of changes to its maintenance portfolio, which will see some facilities expanded and enhanced.
The move — part of a wide-ranging property review the airline group undertook — will also see low-cost unit Jetstar relocate Airbus A320 heavy maintenance work back to Brisbane from Singapore, as part of an ongoing trial.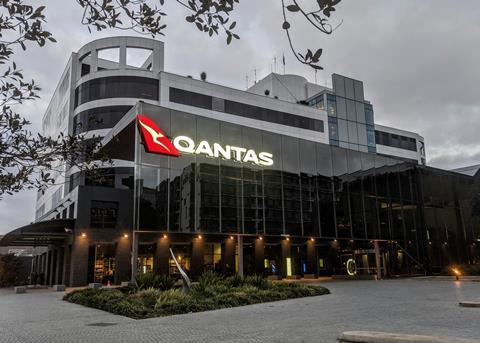 Qantas' heavy maintenance facilities will continue to operate at Brisbane as well, the group discloses, with investment to "enhance facilities". Qantas did not provide details on what the enhancements entail.
The carrier is also in discussions with the Queensland state government about setting up a maintenance base in Cairns, potentially partnering an existing local supplier.
In Melbourne, Qantas Group will expand its existing line maintenance facilities. Jetstar, meanwhile, will grow its heavy maintenance capabilities though a joint partnership with Melbourne Airport, the Victorian state government, as well as private jet facility operator Melbourne Jet Base.
"This would create additional direct and indirect jobs as the Group's network grows," Qantas Group states.
As for Sydney, the city will remain Qantas' global headquarters, says the group, and will continue to house customer service training facilities. It will also serve as the launch city for the airline's ultra-long-haul Project Sunrise flights, which involves non-stop flights from the city to New York and London.
In February, Qantas Group announced that it was relocating its training assets across the eastern Australian states. The group will build a new flight training centre at Brisbane airport by the end of the year and expand existing facilities at Melbourne. By 2023, it will also have a new flight training centre at Sydney.
Qantas embarked on the review in September last year, as part of efforts in cost reduction, to mitigate the financial impact from the coronavirus pandemic.
"Once agreements are finalised, Qantas will receive a range of benefits for these commitments, including payroll tax relief, tourism marketing funding, property rebates, training support and direct incentives – all of which are designed to reflect and help increase future economic activity generated by the group," the company states.
Qantas Group adds the value of all the initiatives will "roll out over multiple years", but did not disclose the total sum.