Viewing radar technology as critical for developing its remote-autonomous flight system, California start-up Reliable Robotics has chosen industry expert Marc Pos to lead its radar design.
"Radar is an all-weather sensor, unlike camera and lidar," Pos tells FlightGlobal on 1 November. "It's the only non-cooperative sensor that works in any condition – fog, rain snow."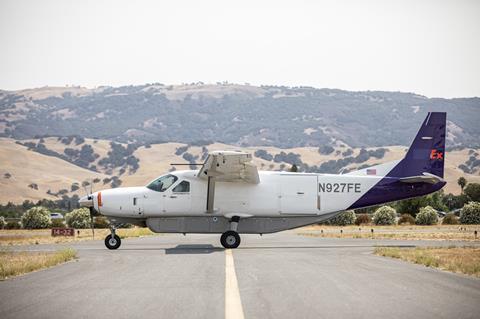 Reliable Robotics has been working on radar systems integration for years, says founder and chief executive Robert Rose. But only recently has the company focused on what the FAA is likely to accept as part of a certificated autonomous flight system.
That shift "caused us to focus more on putting the radar on board the aircraft", he says. "That kicked off a whole set of exercises on looking at who we could potentially partner with, and it was through that process we decided ultimately we'd have to bring this in-house and and do it ourselves."
Pos has been a design engineer for about 30 years and helped develop radar altimeters used to auto-land Boeing 737s and Airbus A320s. His addition to Reliable's team was announced on 27 October.
Competitors in the autonomous flight sector are working with other types of sensors, such as sonar and laser-ranging. But Reliable Robotics views radar as having the greatest chance of being certificated.
"There [are] a lot of other companies working on other types of sensors," Rose says. "We track all that closely. From our perspective, though, it appears to be a much longer timeline to pursue those technologies. If you want something in the near term that has a high like likelihood of working, you would conclude that radar is technology of choice."
Radar has already been accepted by the FAA as a means of complying with its detect-and-avoid requirements, Rose says. He believes other sensors will follow but that it will take years to complete those regulatory processes.
Reliable's detect-and-avoid system includes an algorithm that uses information from existing on-board systems communicating with other aircraft, such as the Traffic Collision Avoidance System (TCAS) and Automatic Dependent Surveillance-Broadcast (ADS-B).
"Those are properties that go into the detect-and-avoid algorithm," Pos says. "So, we create a map of what's around us."
The missing piece is a sensor that detects aircraft that don't have their transponders turned on, or other "non-cooperative" vehicles in the airspace. Enter the radar.
"Of course, radar – radio detection and ranging – isn't new," Pos says. "What is new is the components that have been developed over the years and the latest technologies available offers this technology in a form factor that is commercially viable to fit on small aircraft."
"Technology has advanced to the point where we can build these things and give them all the smarts of what maybe some of these really high-end military systems do," he adds.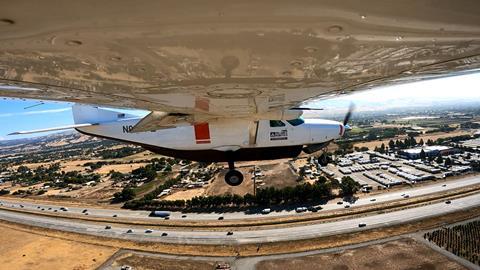 Based in Mountain View, Reliable Robotics is pushing for certification and commercialisation of its always-on autopilot – through taxi, take-off and landing. In July, the FAA accepted Reliable's plan to certificate its flight system, a process expected to take a total of 18-24 months.
Some systems today can auto-land at airports with required infrastructure, and others can auto-land at airports without infrastructure – but only during an emergency.
"What is significant with our system is that its for non-emergency – plus emergency – and infrastructure is not required at the airport for auto-landing," Rose says. "Then we complement that with automated take-off and automated taxi capability."
Flights will be autonomously operated but remotely supervised by a pilot on the ground. That person will be responsible for programming flight routes accounting for weather reports, and verbal communications with air traffic control and other aircraft.
"The pilot is still going to be actively involved in the operation," Rose says. "Having a remote pilot is really important to ensure the safety of the system." If a nearby aircraft's "transponder isn't working or they're not emitting ADS-B, you can try to catch them on the radio."
Reliable is also focused on integrating autonomous aircraft with the larger National Airspace System. In August, the company completed flight tests intended to demonstrate that its technology allows pilotless aircraft to operate safely in air-traffic-control-managed airspace.
"In more time-sensitive, urgent scenarios where you need to turn left immediately, there are algorithms associated with how that's managed," Rose says. "Just as important as the radar, you have the communication system that allows the remote pilot to then coordinate with surrounding air traffic".
The company's New Mexico-based subsidiary, Reliable Airlines – formerly AirDialog – operates Grand Caravans on behalf of FedEx. The cargo carrier serves as an incubator for the engineering team developing Reliable's autonomous system, and will be the first commercial application for the technology.