The Royal New Zealand Air Force (RNZAF) has officially received a CAE flight training device to train crews for its NH Industries NH90 helicopters.
The installation of the device over the last six months was challenging owing to the coronavirus pandemic, says CAE.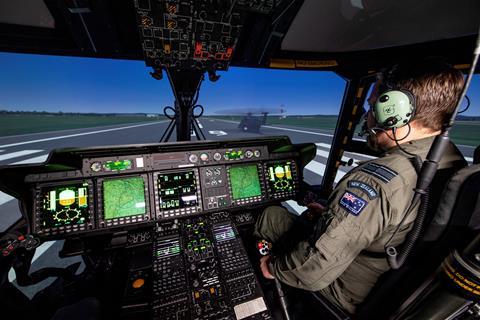 CAE's New Zealand team installed the simulator at RNZAF base Ohakea with virtual support from CAE colleagues in Australia and Canada.
"This advanced NH90 simulator means Royal New Zealand NH90 aircrews can train safely and cost-effectively in New Zealand," says CAE's Asia-Pacific managing director Matthew Sibree.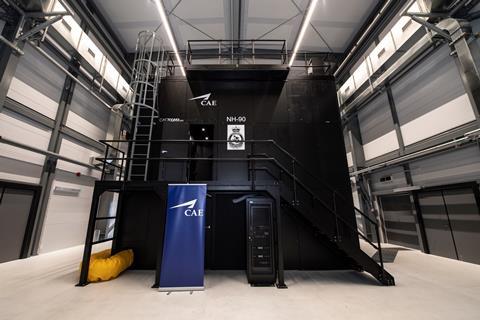 "The realistic training capability provided by the NH90 simulator will enable the RNZAF to maximise the availability of the NH90 fleet for operational taskings while ensuring aircrew are prepared for the wide range of missions they are called on to perform."
The basis of the simulator is the CAE's 700MR series. The company says that it offers an immersive experience and can help crews practice challenging tasks such as landing on ships and in confined areas.