Rolls-Royce Electrical is gearing up for a frenetic year-end as ground tests of three key programmes get under way.
Products on the test bench at multiple locations across Rolls-Royce's network include a new small gas turbine engine – destined to form part of a turbogenerator system – and electric motors for advanced and regional air mobility applications.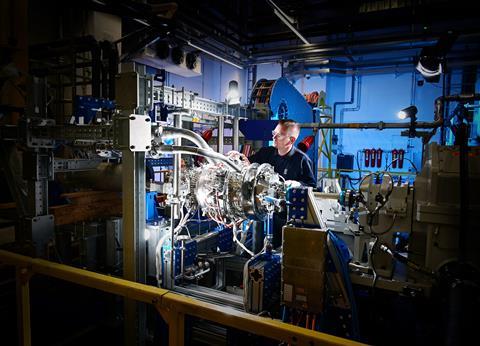 Arguably furthest advanced is the new small engine (NSE), an initial version of which was run in September; power output is designed to be around 1,070shp (800kW).
That powerplant has now been removed from its test stand at the manufacturer's site in Dahlewitz near Berlin and stripped down for examination, says Matheu Parr, customer director, Rolls-Royce Electrical.
Although the initial engine was only taken to idle, it yielded "lots of noise and emissions data", Parr said, speaking at the NBAA business aviaiton show in Las Vegas on 18 October.
A second engine is now being prepared for installation on the testbed, he says, "and will be run up to full power by year-end".
"The focus at the moment is to get it up to full power… that's really critical for us."
Tests of the generator for the system will begin next year before it is combined with the turbine in 2025, with tests running into 2026. Concurrently, the propulsion specialist will work on improvements to the gas turbine, optimising materials and the gas path, says Parr.
Service entry for the complete system is targeted for 2028, although Rolls-Royce has yet to secure a launch customer.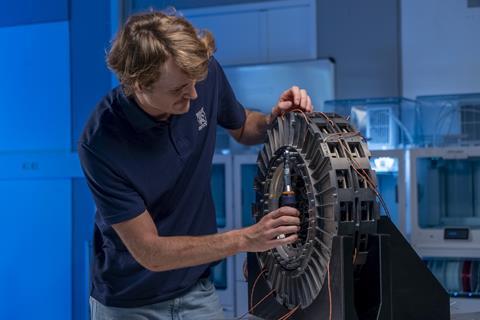 Rolls-Royce recently announced that assembly of its first motor for urban air mobility (UAM) applications was complete and tests of the air-cooled 150kW direct-drive electric motor will begin later this year at the manufacturer's Munich electrical lab.
Launch application for the motor is on Vertical Aerospace's electric vertical take-off and landing VX4 but pre-production versions will first fly on aircraft from other companies as part of its "development activity", says Parr.
However, Parr stresses that Rolls-Royce is "completely aligned" with Vertical's plan to gain certification in 2026 and will deliver the first electric propulsion units (EPUs) to the UK firm in 2025.
Vertical's initial VX4 prototype – which was heavily damaged in an August crash – and its forthcoming replacement both use EPUs from another supplier.
Rolls-Royce intends to seek European certification for the electric motors separately, rather than have them "sitting under the aircraft certification", Parr says.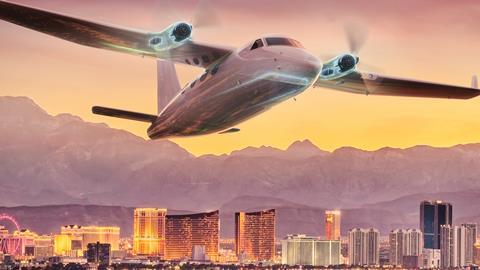 The third of Rolls-Royce's developmental products to enter testing this year will be an EPU for commuter aircraft applications.
Originally designed as a 320kW motor, the manufacturer has since upped the power rating to 400kW, says Parr. This is to better address the requirements of aircraft using fuel cells as a power source which have higher levels of drag due to their cooling systems.
Tests of the EPU will take place at Rolls-Royce's site in Trondheim, Norway.
Italy's Tecnam was previously the launch customer for the EPU on a full-electric platform called the P-Volt. However, the pair abandoned the programme in June on concerns that the resulting product would not be commercially viable.
Instead, the first flight of the commuter EPU will be in 2025 or 2026 aboard a fuel cell-powered demonstrator aircraft that Rolls-Royce is jointly developing alongside Hyundai.
Service entry for the EPU is envisaged in 2028.

Dominic Perry is deputy editor of Flight International but also contributes extensively to flightglobal.com. Although specialising in the coverage of the helicopter industry, he has written on most topics in aerospace – be they commercial, defence or business aviation. In addition, there has been an increasing focus on the decarbonisation of the industry and zero-emission flight initiatives.
View full Profile