After months of delays, Rolls-Royce's all-electric aircraft, Spirit of Innovation, has finally taken to the skies.
Performed on 15 September from Qinetiq-operated Boscombe Down airfield in southwest England, the 15min sortie will usher in an intense period of flight-testing ahead of an autumn attempt on the world speed record for an electric aircraft.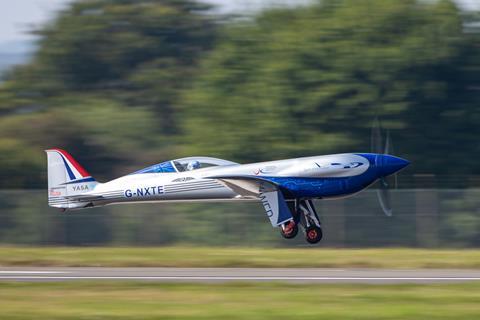 A modified Sharp Nemesis NXT, Spirit of Innovation has had its regular combustion engine replaced by a trio of electric motors supplied by YASA and a 6,000-cell battery pack from Electroflight, delivering 400kW.
Rolls-Royce boasts that the battery pack is the most "power-dense" ever assembled for an aircraft.
Part funded by the Aerospace Technology Institute, the work has been conducted under a project called ACCEL, or Accelerating the Electrification of Flight.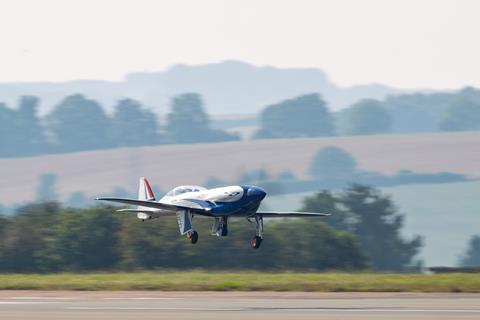 Although the initiative aims to take the Spirit of Innovation to a record-breaking speed of over 300mph (260kt/480km/h), Rolls-Royce also sees it as a means of developing and maturing advanced battery and propulsion technology for commercial applications.
FIrst flight was originally planned for 2020, but pandemic-related delays pushed back that milestone.