Rolls-Royce will support research into hypersonic technology at a new testing facility to be located at America's Purdue University.
R-R says it will be the founding industry member of the new Hypersonics Ground Test Center (HGTC), building on a long-running relationship with the Indiana school.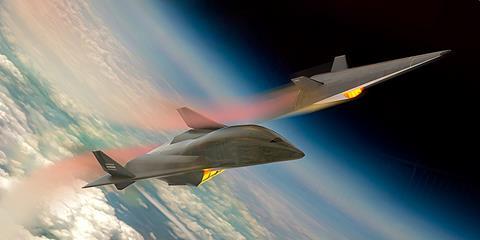 "The new test center will support US national defense strategy and bring together many aerospace companies to enhance their test capability," says R-R.
"The US Department of Defense considers hypersonic capability a major priority, with seven active key rapid prototyping projects in works, a combined $3 Billion in annual funding, and the Joint Hypersonics Transition Office set up to coordinate efforts.
R-R North America head Tom Bell notes the company's long experience with high-speed propulsion, including the Olympus/Snecma 593 engines that powered Concorde, as well as hypersonic work at its Indianapolis LibertyWorks facility.
Purdue says the HGTC will support multiple test cells and labs, and that other industry partners will be recruited.
The HGTC news – and the involvement of R-R – follows the school's announcement on 27 July that it will build a new Hypersonic Applied Research Facility, which will include two advanced wind tunnels: the world's first Mach 8 quiet wind tunnel, and a hypersonic pulse shock tunnel.
"The tunnels recreate different scenarios such as spacecraft re-entry or missile flight through the atmosphere as well as replicating unique engine conditions for extremely high-speed propulsion," says Purdue.
Hypersonic weapons are seen as a key capability against peer competitors such as China and Russia, which have invested significant resources in the technology.
The US Air Force and unnamed venture capital firms recently announced an investment of $60 million into Hermeus Corporation as part of an effort to develop and test fly an unmanned hypersonic aircraft and propulsion systems.
USAF is also working on the Lockheed Martin AGM-183A air-launched Rapid Response Weapon (ARRW) boost-glide hypersonic missile, which recently failed its second launch test, after the first test in April also went awry.