Former United Aircraft president Mikhail Pogosyan believes there is a market for 600 supersonic aircraft in the business sector, but expects any initial designs to take more than a decade to emerge.
Speaking during a forum at the Moscow Aviation Institute, of which he is rector, Pogosyan said the Russian aerospace industry has the capability to develop such aircraft.
Prototypes could emerge over the course of 2035-40, he adds.
Assessing the feasibility is the task of a scientific, engineering and educational consortium which is examining paths to achieving improved flight, acoustic and environmental performance by future supersonic aircraft. The effort is being co-ordinated by the Central Aerohydrodynamic Institute.
Pogosyan says the powerplants and fuel consumption are the "most critical" considerations. "The key problem of second-generation supersonic aircraft is their economic efficiency," he adds.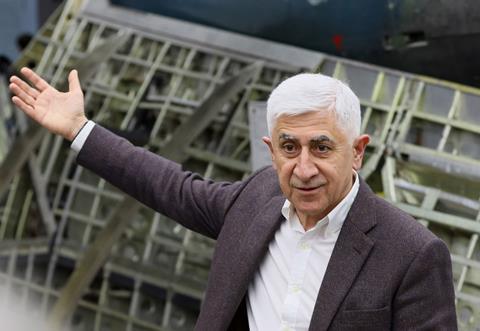 But a full-scale supersonic passenger aircraft – similar to the Tupolev Tu-144 or BAC-Aerospatiale Concorde – is unlikely to appear in the medium term, says Russian airport association director general Viktor Gorbachev, who also spoke at the event.
"The technology will firstly, in my opinion, be tested on those for whom 'time is money'," he says. "Private and government sectors, for which getting to the right point in the shortest time is most important."
Supersonic transport is expensive, adds Oleg Panteleev, of the research institute for aviation industry economics. "Ordinary citizens will not be able to afford such flights in the beginning," he says. "In the future, as costs of production and maintenance decline, affordable supersonic flight will be available to everyone."