SIA Engineering (SIAEC) is to form a component MRO joint venture in Malaysia with aerospace firm Eaton, its latest foray in the Malaysian aerospace market.
The yet-unnamed joint venture will launch with $16 million in issued and paid-up share capital. Eaton will hold 51% shareholding, with SIAEC taking the remaining 49%.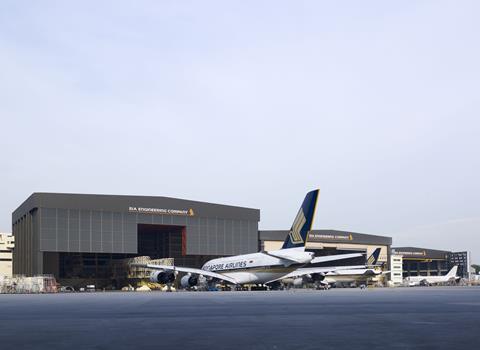 "The joint venture will inspect, test, repair, maintain, modify and overhaul Eaton-manufactured aircraft components installed on airframe and engine fuel systems and hydraulics systems," the companies say in a joint statement.
They add that the new company will build up presence and service capacity for customers in Asia-Pacific.
Eaton's aerospace unit manufactures components in areas such as engine, hydraulic and electrical systems, for both commercial and military aircraft.
SIAEC chief Ng Chin Hwee says: "The relationship with Eaton in Malaysia is strategic for SIAEC as we have been growing component capabilities and increasing the competitiveness of our component Power-by-the-Hour product offering."
The MRO unit of Singapore Airlines has been making inroads in Malaysia: in early 2022 it acquired SR Technics' Malaysian unit.
In May the same year, it signed a memorandum of understanding with Malaysian MRO facilities firm Impeccable Vintage Properties to explore a potential lease of two hangars at Kuala Lumpur's Subang Airport.