SIA Engineering (SIAEC) has opened a S$9 million ($6.7 million) engine MRO facility in Singapore, which will service CFM International's Leap engines.
The facility is the first significant investment the company has undertaken since it formed a new engine services unit to tap into demand for engine MRO, says SIAEC chief Ng Chin Hwee.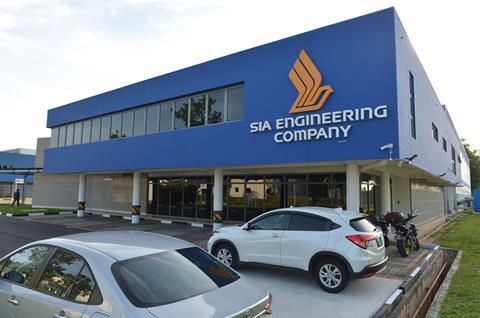 At around 20,935 sq ft (1,945 sq m), the facility will provide engine quick turn and modification embodiment services, covering both the CFM Leap-1A and -1B engines, which power the Airbus A320neo family and Boeing 737 Max family aircraft, respectively.
SIAEC says the facility can perform at least 60 engine quick turns a year, and provide support and engine inspection services.
Speaking at the facility's opening ceremony on 18 February, Ng says the investment is also "an expression of our confidence in the recovery of the aviation and aerospace industries of Singapore and the region".
He adds: "The Aircraft Engine Services facility provides the added capabilities and capacity for SIA Engineering Company to cater to the anticipated increase in demand for quick turn maintenance and shorter engine turnaround, as total orders for the CFM Leap engines have grown to over 19,000."
SIAEC also hopes to add other capabilities to the engine shop, as a return in travel leads to higher demand for MRO services.