SIA Engineering (SIAEC) has signed a memorandum of understanding with Chinese airport operator Xiamen Iport Group to explore MRO opportunities in China's Fujian province.
Under the legally non-binding agreement, both companies will establish a framework to identify potential areas of collaboration.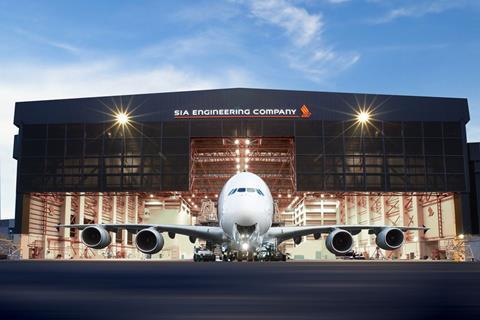 "Leveraging SIAEC's comprehensive MRO service offerings, certifications and maintenance capabilities and Iport Group's extensive infrastructure and resources in Fujian, SIAEC and IPORT Group will evaluate various MRO collaboration opportunities under this MOU," says SIAEC. Iport owns and operates airports in Fujian, including Xiamen, Fuzhou and Longyan.
SIAEC adds that "no definitive or binding agreements" have been reached, and that there is "no assurance or certainty that such agreements will be entered into or reached".
The announcement marks the latest overseas foray for SIAEC. The MRO unit of Singapore Airlines is setting up a line maintenance joint venture to based at capital Phnom Penh's new airport, known as Techo Takhmao International Airport.
SIAEC, which reported an operating profit in the April-June quarter, is also expanding its presence in Malaysia.