SIA Engineering (SIAEC) has signed a joint venture agreement with Cambodian infrastructure investment firm Cambodia Airport Investment (CAIC) to form a line maintenance joint venture.
The new joint venture will be based at capital Phnom Penh's new airport, known as Techo Takhmao International Airport.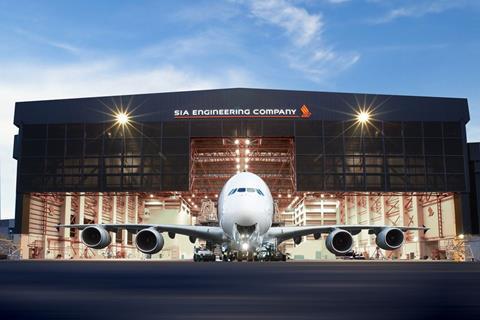 Under the agreement, SIAEC will hold 51% equity stake, while CAIC will take the remaining 49%. SIAEC also expects the joint venture to eventually "develop into a regional aircraft MRO hub".
The new joint venture is expected to be operational in March 2025, in line with the opening of Techo Takhmao, which is still in development.
The greenfield airport, located south of Phnom Penh, is expected to be able to handle up to 50 million passengers annually, with three runways and a satellite terminal.
Construction for the new airport began in 2019, and the airport has a total investment budget of over $1.5 billion.
SIAEC chief Ng Chin Hwee says: "This joint venture, in partnership with CAIC, will provide comprehensive line maintenance support with a high level of despatch reliability and quality engineering services to the airlines operating in [Techno Takhmao airport]."