South Korea has tweaked its pilot training programme, in response to the prolonged coronavirus pandemic, which has dampened hiring prospects.
The Ministry of Land, Infrastructure and Transport (MOLIT) says in a 2 August notice that it will reorganise its existing pilot training course into what it calls a "practical employment preparation course".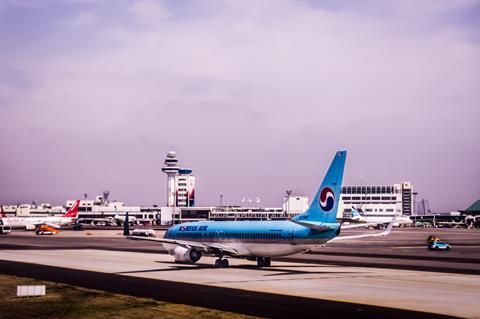 The new course will cover areas such as airline recruitment information, "field-oriented training courses" with airlines, as well as "self-diagnosis" of capabilities. The ministry states that lessons will be taught in a mix of virtual and face-to-face classes.
MOLIT states that with the new curriculum, student pilots can receive training on weekends and at night in the metropolitan area. Currently, flight training is conducted at the Uljin Flight Training Centre in the eastern coastal town of Uljin, or at the Korea Airports Corporation Civil Aviation Training Centre.
As part of measures to help student pilots, Seoul will also extend subsidies to student pilots, covering a W1 million ($868) monthly allowance for a period of six months, for up to 50 students.
The latest measures come amid pilot hiring freezes in most of the aviation industry, which has been hard hit by a collapse in travel demand from the pandemic.
Since 2009, MOLIT's pilot course has trained more than 1,000 pilots, of which two-thirds have since found employment. As of June, just over 250 student pilots are undergoing training.