ST Engineering's commercial aerospace unit remained profitable for the half year, on the back of a significant jump in revenue led by "continued strong recovery".
For the six months ended 30 June, the unit posted a positive EBIT of S$178 million ($132 million), a slight drop from the year-ago period, when its EBIT stood at S$183 million. ST Engineering adds that despite the drop, its EBIT has "rebounded robustly" to pre-pandemic levels.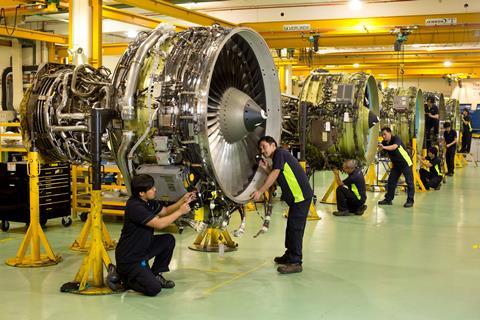 Revenue for the period rose 32% year on year to S$1.85 billion, in line with overall recovery in the aerospace sector. The MRO business saw the sharpest increase in revenue for the half-year, at around 38% year on year to S$868 million.
ST Engineering clinched about S$3 billion in new contracts in the half-year, including S$2.3 billion in the April-June quarter. Some of these include a long-term airframe heavy maintenance contract with a Japanese operator, as well as an order for Airbus A330 converted freighters from an North American lessor.
During the quarter, the unit saw revenue jump 35%, led by recovery in engines and component businesses.
Separately, ST Engineering also disclosed the sale of 11 new- and current-generation narrowbodies to its own aircraft leasing joint venture.
ST Engineering's aviation asset management business – a division of its commercial aerospace unit – sold the 11 jets to Keystone Holdings (Global), a 50-50 joint venture between ST Engineering commercial aerospace and Japanese trading house Sojitz Corporation.
Lease novation transactions will be "progressively achieved" through the end of the year, the company says.
"This sale is consistent with the group's strategy of working with partners to grow its aviation asset management business, thereby enabling aircraft lifecycle asset management and support solutions to customers. The sale will also allow the group to improve capital efficiency by reducing capital employed," ST Engineering adds.