ST Engineering's commercial aerospace business recorded a "strong" rise in first-quarter revenue, as it eyes opportunities from China's reopening.
For the three months to 31 March, the unit saw a 29% year-on-year rise in revenue to S$873 million ($653 million), which ST Engineering says has even surpassed revenues seen in the pre-pandemic first quarter of 2020.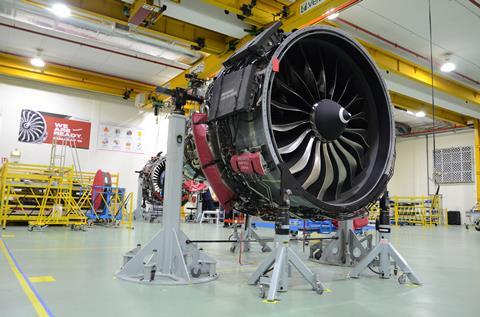 ST Engineering says the commercial aerospace business has seen continuous revenue recovery as the aviation sector moves on from the pandemic.
As at February, aerospace revenue stood at around 85% of 2019 levels. China's reopening, it notes, is "an opportunity" to for further revenue recovery.
For the quarter, ST Engineering secured S$747 million in commercial aerospace contracts, including for engine MRO work for CFM56 engines for a number of Asian carriers, as well as passenger-to-freighter conversion work for Airbus A330s.
The company announced an airframe joint-venture with Chinese logistics operator SF Airlines during the quarter, which will be based in Hubei province. ST Engineering also became the first Asian MRO provider to join the CFM Leap engine MRO network under a branded services agreement.