Starburst, an aerospace-focused startup incubator and consulting firm, has partnered with the government of Singapore, Singapore Airlines, Panasonic Avionics Corporation and others to launch its first aviation tech accelerator programme in the southeast Asian nation.
The new programme will "champion technology and innovation in Singapore and strengthen the country's opportunity for future innovation, disruption and partnerships relating to new aviation technologies", Starburst says on 2 September.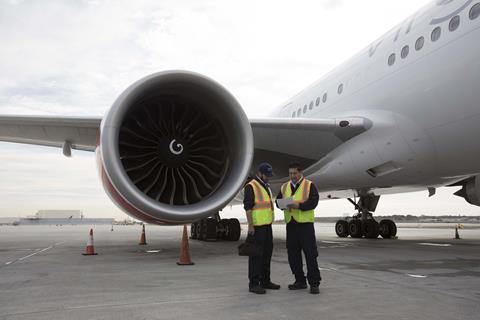 The Los Angeles-area-based accelerator focuses on mentoring, networking, fundraising, talent acquisition and business development for young firms and individual entrepreneurs in the aerospace and aviation industry.
"The aviation and aerospace industry is an incredibly high-value industry, with Singapore-based talent at the helm of boundary-pushing technology innovations," says Starburst chief executive Francois Chopard.
The company says it will choose 10 promising early-stage startups annually for its Singapore programme, and shepherd them through a 13-week hands-on course. During those three months the founders will receive support and mentoring from some of Starburst's more than 6,000 alumni companies as well as professionals at partner firms.
In addition, they have the opportunity to pitch both Asian and globally active venture capitalists and business investors. The goal of the programme is to prepare the startups for seed-stage funding opportunities, and groom them to navigate a path toward an initial public offering of stock.
"Nurturing the next generation of emerging aviation technologies and talent pool is an area we are passionate about," says George Wang, senior vice-president for information technology at Singapore Airlines. "Collaborating with startups and further elevating our strong ecosystem will help us to emerge stronger after the Covid crisis and strengthen Singapore's position as the aviation hub in the region."
Entrepreneurs can apply to the programme from 2 September through 31 October.