Electric air taxi developer Supernal has disclosed a pair of new manufacturing agreements with major aerospace companies that will allow it to scale production of its in-development electric vertical take-off and landing (eVTOL) aircraft.
The US-based company, a subsidiary of Hyundai Motor Group, said on 19 June that it is partnering with Qarbon Aerospace to mature component welding techniques.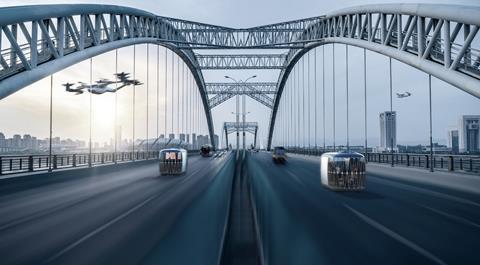 Supernal says it is working with Qarbon – a manufacturer of composite components for commercial and military aircraft – to develop a "novel manufacturing process" called induction welding "that will enable the advanced air mobility industry to meet expected demand in the coming decades".
The eVTOL developer is also partnering with GKN Aerospace to design and build "major aerostructures" and an electrical wiring system for the Supernal aircraft. The companies will also work to mature "high-rate manufacturing technologies" to produce parts and assembly methods.
"Instead of focusing on 'time to market', Supernal is prioritising 'time to scale'," says chief executive Jaiwon Shin. "Our work with GKN Aerospace will lay the foundation for producing eVTOL vehicles at scale and will be bolstered by Hyundai Motor Group's high-tech manufacturing processes."
Supernal says GKN will supply high-voltage electrical wiring systems for its full-scale technology demonstrator, which it plans to fly next year.