Several developers – with Boom in the vanguard – are promising a return to supersonic air travel before the decade is out. Sound is just one of the barriers they need to break to make their dream a reality.
Almost 20 years after Concorde completed its final passenger flight, the aircraft its developer insists will be its more successful successor is edging closer to commercial reality – if not exactly at great speed. Four years ago, Boom Supersonic was suggesting its Mach 1.7 Overture airliner would be in operation in 2023. Now it is slating service entry for the very end of the decade.
At July's Farnborough air show, the US start-up unveiled the latest design for the Overture – the initial concept of which it had revealed five years ago. It insists that the now four-engined jet, which has a longer wingspan and a more contoured fuselage than its earlier form, will be ready to begin flight testing in 2026, with flight trials on a scaled-down supersonic demonstrator, the XB-1, due later this year.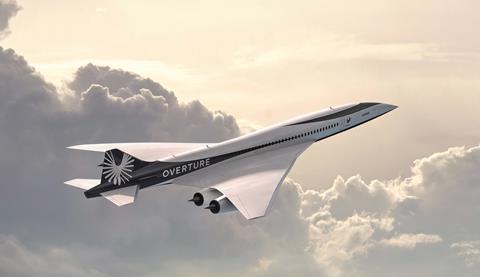 Boom is also eyeing an additional market for the Overture, announcing at Farnborough a partnership with Northrop Grumman to develop a special mission variant for surveillance or transport duties, targeted at the USA and its allies. Boom founder and chief executive Blake Scholl claims the version will offer "paradigm-changing capabilities" to military operations.
If it were down to confidence and industry endorsements alone, there would be no doubt about Boom's ambitions to become the first privately-funded airliner developer for decades. The Colorado-based business had a major presence at Farnborough, with a high-profile reveal of the new model. It also confirmed Collins, Eaton and Safran as its latest programme partners.
Boom signed in 2021 a "purchase agreement" with United Airlines for 15 Overtures, with 35 additional options, and followed that up on 16 August this year with an order from United's rival American Airlines for 20 examples, plus 40 options, backed by undisclosed "non-refundable deposits". Japan Airlines was the first to commit to the Overture back in 2017, investing $10 million in a "pre-order" arrangement for 20 aircraft.
The sudden May 2021 collapse of fellow supersonic aircraft developer Aerion extinguished some of the thrilling promise of a new supersonic era. The US firm had been developing its pencil-shaped AS2 business jet for 15 years and had big name programme partners on board, including Boeing, Collins and GE Aviation.
Like Boom – which is building its new factory in Greensboro, North Carolina – Aerion had begun work on a site for its global headquarters, in its case the growing aviation industrial hub of Melbourne, Florida. It had also secured a marquee customer, fractional ownership operator NetJets. However, like so many start-ups, it simply ran out of cash and could not secure fresh investment.
DEVELOPING IDEAS
Scholl, who founded Boom eight years ago, says he was "sad it didn't work out for Aerion, as we all want to see more companies developing great ideas". However, he insists that its business model was very different to Boom's, and that its decision to focus on the ultra-high-net-worth market was a "step in the wrong direction".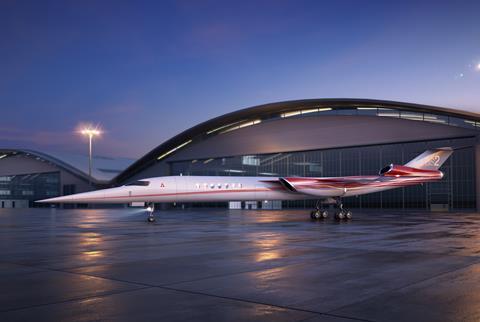 This is because, he says, 80% of private flights are short-haul and over land, where the sonic boom is a problem. Most Overture services, by contrast, will cater for the long-distance business traveller and spend the bulk of their time over oceans, where the noise is less of an issue. "There are hundreds of city pairs that have routing that is sufficiently over water," says Scholl.
The 4,250nm (8.000km)-range, 64- to 80-seater will travel at M1.7 over water, but at subsonic speeds over land, avoiding a sonic boom. The roar created when it flew over populated areas was one of the reasons the Aerospatiale/BAC Concorde remained banned in many jurisdictions, effectively preventing it establishing a market beyond the North Atlantic.
The Overture's main benefit is that it will be a "jetlag killer" on long-haul flights, asserts Scholl, who cites the example of an executive travelling from San Francisco to Tokyo (a key United route), who would "save a whole day" on a round trip. Likewise, even on a relatively short flight, such as Hong Kong to Tokyo, a passenger could fulfil a business commitment in a day.
He likens the Overture's potential to transform travel patterns to the transition from propeller aircraft to jets in the 1960s, when the likes of Hawaii became a tourist destination for millions of mainland North Americans. "If the flight is 10-20% faster, it doesn't really change things. If we double the speed of flight, we can take days off," he says.
PRICE MATCHING
Another difference with Aerion is that Scholl insists he can make M1.0-plus travel "accessible to anyone who flies". While he may not quite envisage a supersonic Ryanair, he reckons fares will match the price of business class seats today. Moreover, he believes he can do all this sustainably, by using advanced materials and an aerodynamic design to create a zero-net-carbon aircraft.
Boom rolled out its XB-1 demonstrator in October 2021 and, although it has not yet flown, Scholl says it had completed 80% of its ground trials by Farnborough and is almost ready to take to the air. However, he does not plan a public countdown to the event. "We will announce it when it has just happened," he declares.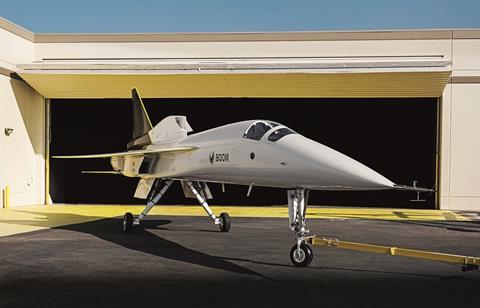 Scholl says Boom is "the only non-government entity to have rolled out and tested a supersonic jet", a reference to the hundreds of millions of dollars of French and UK taxpayers' money poured into the development of Concorde six decades ago. The supersonic jet first flew in 1969 and entered service in 1976.
However, if there is a compelling need for speed, why has no big airframer gone down that route? Airbus – which inherited the DNA of Aerospatiale – never replaced Concorde. Boeing and Dassault – despite their deep knowledge of supersonic military jets – have never been seriously tempted. Boeing abandoned its closest attempt – the subsonic Sonic Cruiser – at concept.
Given that the technology behind supersonic propulsion has been around since Chuck Yeager broke the sound barrier three-quarters of a century ago, Scholl has a simple response. "Airbus and Boeing have higher priorities and developing a supersonic jet would undermine their cash cow widebody market," he says. "Boom has all the advantages of existing for a singular purpose."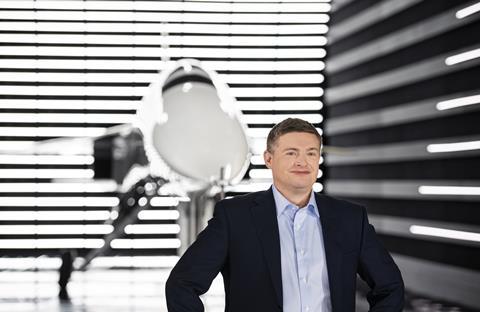 While Boom announced a number of new programme partners at Farnborough, one quite crucial absentee was an engine supplier. Two years ago, Boom announced "an engagement agreement" to "explore the pairing of a Rolls-Royce propulsion system", and particularly whether one of the UK manufacturer's existing powerplants could be adapted for supersonic flight.
R-R, with its French industrial partner Snecma (now Safran), was, of course, responsible for the Olympus 593 engines that powered Concorde. Speaking ahead of the Farnborough show, Scholl said that while he is "happy with how [the R-R] talks are going", no decision on a powerplant has been made.
Boom already has a relationship with GE Aviation, with the XB-1 powered by three legacy J85-15 military jet engines. However, GE appeared to close its door on the supersonic market when it cancelled the Affinity, a new medium-bypass product it was developing exclusively for Aerion.
Following Aerion's demise, Boom is the only supersonic aircraft developer whose plans have advanced beyond renderings and impressive claims on websites, but at least three other businesses have designs on entering the market this decade: Exosonic, Spike Aerospace, and space tourism pioneer Virgin Galactic.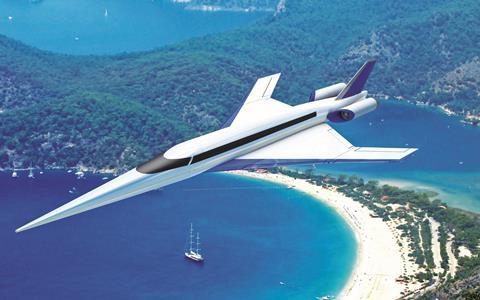 The unique selling point of Spike's S-512, a twin-engined M1.6 commercial jet, is that its aerodynamic features will guarantee the absence of a loud sonic boom on the ground, the company says. Although Spike has not issued any updates for around a year, founder Vic Kachoria says there have been changes to the design that he plans to talk about "in the coming months".
As with Boom and virtually every start-up aircraft developer, Spike has in the past announced wildly ambitious timelines for its programme; for instance, it said in 2017 that deliveries of the S-512 would start by 2023. Its last major announcement, in February last year, was of a partnership with Indian company Tech Mahindra, which will assist Spike with stress analysis and fuselage work.
QUIET PROGRESS
In May this year, Exosonic said it had completed a "conceptual design review" of its 70-seater "quiet supersonic airliner". The start-up also said it had "recently" secured $4 million in a funding round that it will use to employ more staff and establish an office. Exosonic claims "supersonic jets capable of quiet, overland flight will eventually make existing subsonic aircraft obsolete".
The Los Angeles-based company is unusually developing an unmanned supersonic aircraft as a "stepping stone" to its commercial supersonic airliner. It says the unmanned aircraft, which it hopes to fly at the "earliest in 2025" will meet a short term need for "affordable" adversarial air combat training, and "de-risk" the passenger effort.
Virgin Galactic unveiled its design for a delta wing supersonic jet capable of reaching M3.0 and carrying 19 passengers in August 2020, announcing also that it was working with R-R on "developing engine propulsion technology for high-speed commercial aircraft". Since then details have been sparse, as the company has focused on its sub-orbital space tourism efforts.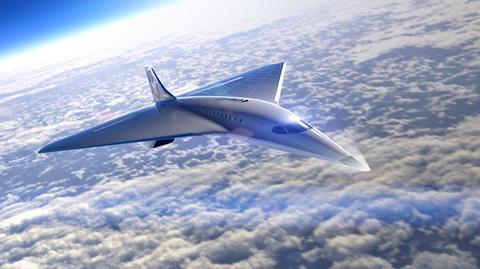 NASA and Lockheed Martin are also due to fly this year their X-59 Quiet Supersonic Technology Demonstrator, and collect public feedback on "acceptability of a quiet sonic boom generated by the unique design of an aircraft". Lockheed says the data will allow regulators to establish an "acceptable commercial supersonic noise standard" for supersonic flights over land.
For these would-be players in a new supersonic air travel market, cracking the technology is just one battle in a long campaign. As many would-be disruptors have discovered – and will continue to discover – the real struggle is finding funds to bring the design into production. The money to run an assembly line dwarfs the cost of paying a few bright engineers working on a prototype in a hangar.
Fifteen to 20 years ago, a wave of very light jets (VLJs) arrived on the market, with the companies behind them promising to lower the high entry barriers to private jet travel. Virtually all of them fell at the financial hurdle, with the highest profile collapse perhaps Eclipse Aerospace. Today, at least a dozen start-ups are behind a similar raft of electric vertical take-off and landing (eVTOL) designs.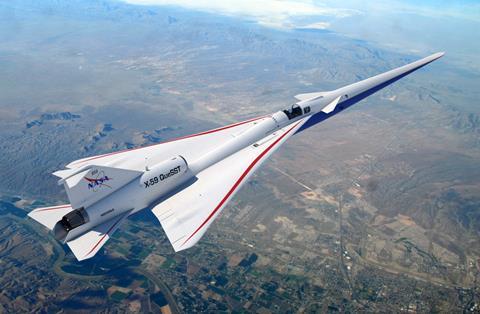 As with VLJs, established aerospace companies are funding some of these pioneers – Embraer in the case of Eve, and Boeing with Wisk. However, Boeing admitted last year that it had burned its fingers investing in Aerion. "We evaluated it year in and year out, and got to a decision where we didn't believe in it quite as much as we thought we could," said chief executive David Calhoun.
Others have managed to catch the eye of former Silicon Valley billionaires or Wall Street speculators keen to be early financial adopters of the Next Big Thing. The new breed of supersonic developers have found themselves fishing in that same pool, but it is one that is finite and showing signs of becoming smaller as stock prices of some eVTOL companies fail to live up to early promise.
BREAKTHROUGH MODES
Of all the potentially breakthrough aviation modes – urban air mobility, electric, hybrid-electric or hydrogen propulsion, and even space tourism – developing a supersonic airliner is one of the most challenging, from a technological and a financial point of view. For Boom and its rivals, the hardest years of prototyping, flight-testing, certification, production and supporting customers are ahead.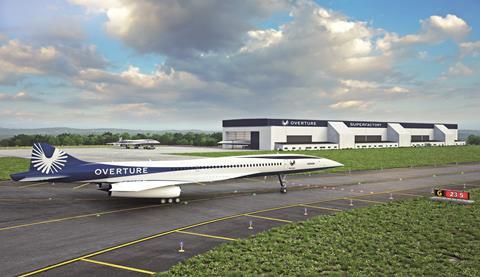 That is just delivery. What about demand? Will enough airlines be convinced of the business case around offering customers on certain routes a journey time half that of conventional airliners? How would Airbus and Boeing respond to such a threat to their traditional market?
Finally, how does an airliner burning fuel at supersonic speed fit in an era when the industry is increasingly focusing on its carbon footprint? None of that, it seems, dampens the conviction of the supersonic start-ups that they can change air travel and by the 2030s – for the first time in a generation – restore the ability for airline passengers to reach their destinations at faster than the speed of sound.