UK start-up Faradair Aerospace will shortly begin a two-year engineering effort as it works to integrate a newly selected propulsion system into the first prototype of its BEHA hybrid-electric aircraft.
In addition, the Duxford airfield-based company is continuing its efforts to secure the estimated £1 billion ($1.3 billion) required to bring the BEHA – or Bio Electric Hybrid Aircraft – into production.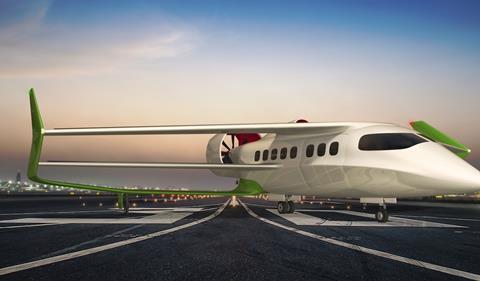 On 17 December Faradair announced it had selected Honeywell to supply the BEHA's turbogenerator, avionics and flight-control systems, while Magnix is to provide Magni500 electric motors – two for each aircraft – plus control systems.
In addition, Cambridge Consultants has been recruited to provide engineering and powertrain integration services, and Nova Systems is to assist Faradair with the development of the prototype in line with certification standards.
Speaking to FlightGlobal, Faradair founder and chief executive Neil Cloughley says the supplier selection is the culmination of three months of work since the company gained new impetus from its September move to the Duxford AvTech centre in Cambridgeshire.
"Our focus has been to secure the main partners for the programme, then we can fine-tune the aircraft around these key components," he says.
Cloughley says that negotiations are ongoing with potential fuselage suppliers, a decision on which will be aided by the forthcoming appointment of a head of engineering design authority.
Detailed structural engineering work will begin now, with assembly of the first prototype scheduled to start in 2023, ahead of a planned first flight in 2024.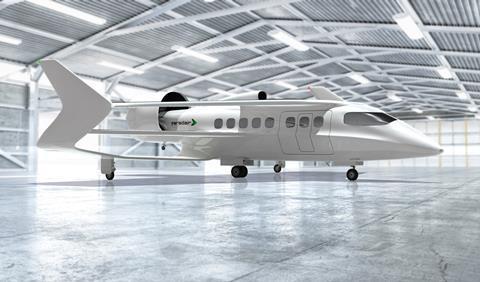 Faradair intends to deliver an "initial portfolio" of 300 BEHAs in the 2026-2030 period at a rate of 60 aircraft per year "in the largest proof of concept air mobility programme ever created".
It intends to equip 150 of the aircraft in a fire-fighting configuration, with both sensors and the capability for aerial delivery of water or suppressant; 75 examples will be in a quick-change passenger-to-cargo configuration; 50 will be dedicated freighters; and 25 will be demonstrators for governmental missions such as border and fisheries patrol, or drug interdiction missions.
Cloughley does not intend to sell the aircraft, however: they will be owned and operated by Faradair for its customers in the same way that Space X provides its hardware and services. "We are creating an asset to support our business model," he says.
However, a small number may be dry leased to selected operators.
He estimates that it will cost around £1 billion to get the BEHA through the development and certification phases, and to produce the first 60 aircraft. Despite the seemingly intimidating size of that figure, Cloughley insists it is "not a huge amount of money" for the aircraft finance market.
He says Faradair is attracting strong interest from that community, not least due to the current poor returns available from commercial aviation.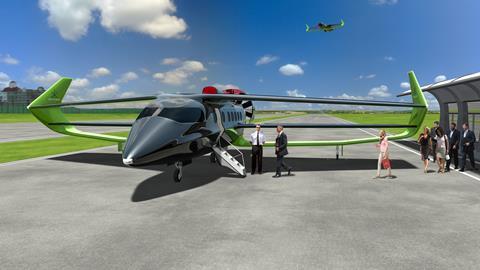 Cloughley, who has a finance and leasing background, argues that because the manufacturer will spread the aircraft across four sectors, it will be able to generate a steady double-digit return on investment across a 10-year period, despite any industry cyclicality.
However, Faradair has still to attract any investment from the UK government, despite its Cambridgeshire headquarters and a promise to create 1,500 highly skilled jobs at Duxford if the site is confirmed as the location for the BEHA's final assembly line.
Cloughley notes that the government continues "throwing money at overseas companies" – a reference to the recent £12.3 million grant awarded to California company ZeroAvia via the UK's Aerospace Technology Institute.
"We have all that we need to expand here and it would make an awful lot of sense to do so, but we need support from both central and local government," he says.
While the initial batch of 300 aircraft will have hybrid-electric propulsion, Cloughley says the design will allow conversion to a zero-emission architecture – whether batteries or fuel cells – when technology has matured sufficiently. This point is likely to come in the early 2030s, he believes.
The BEHA's striking triple box wing configuration, composite construction and tail-mounted pusher propfan, plus electric motors on the wheels, are designed to enable short runway performance. This will allow the aircraft to access thousands of under-utilised facilities and create "affordable regional transport", says Cloughley. It will be able to accommodate 18 passengers or 5t of cargo, including three LD3 containers.