Safran has raised concerns about the potential for the aerospace supply chain to cope with further rate rises for narrowbody engines after parts shortages contributed to lower than expected deliveries in 2021.
CFM International – Safran's joint venture with GE Aviation – shipped 845 Leap powerplants last year, a rise on 2020, but short of the 900 units it forecast in October it would achieve over the full 12 months.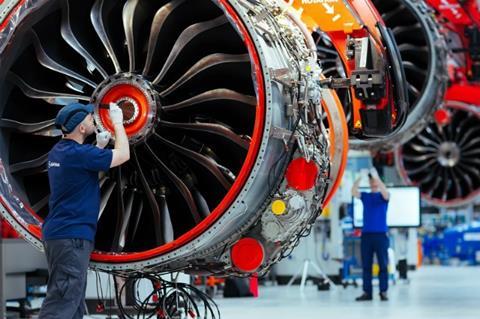 Chief executive Olivier Andries, briefing analysts on the group's full-year performance on 24 February, blamed the deficit on "shortages of parts, especially coming from [CFM's] US supply chain".
"Our US supply chain has been struggling," he says, describing it as an "every day fight to get the parts".
Leap-1A engines are an option on the A320neo family and the Leap-1B is the exclusive powerplant for Boeing's 737 Max range.
Andries says Safran and CFM are ready to meet Airbus's planned increase in A320neo-family output to 65 aircraft per month by 2023 and will make a decision by mid-year on future rate rises for 2024 and 2025.
But he points out that Boeing is also increasing production from around 15-16 aircraft per month at the end of 2021 to 31 per month by spring 2022 and 50 per month by 2023.
The combined ramp-up and the supply chain's ability to support that rise will be factored in to Safran's decision on any future increases.
"The main point of attention is really going to be the supply chain situation. I would like really to stress the fact that the supply chain has been extremely fragilised. The situation is extremely acute in the USA," says Andries.
"Suppliers have decreased significantly during the course of 2020 their headcounts and some are struggling to recruit.
"So our main focus in the months to come is going to be on the supply chain and our supply chain's ability to deliver parts."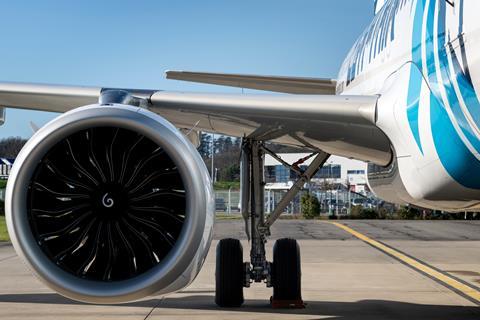 However, Safran has hedged against any potential shortages of titanium due to the deterioration of relations with Russia, which is the world's biggest supplier of the metal.
Russian firm VSMPO accounts for "less than 50%" of Safran's titanium requirements, he says, and "considering the situation in Ukraine" the group began earlier in 2022 to stockpile several months' worth of the metal for its landing-gears and engines businesses from other suppliers.
Andries points out that all components on the Leap engine are dual-sourced to enhance the robustness of its supply chain "and it is equally true in raw materials".
However, with demand for titanium spanning the entire aerospace industry, he cautions: "In case of a blockage of titanium supply from Russia it would create certain tensions everywhere."
Safran earlier this week moved to shore up another part of its supply chain with the announcement of a planned acquisition, alongside Airbus and Tikehau Ace Capital, of French alloys and forgings supplier Aubert-Duval from its current owner Eramet.
Describing the move as "highly strategic", Andries says the firm's capabilities in high-temperature alloys will be vital for future engine development, particularly the hot section of the powerplant destined for the New Generation Fighter aircraft being jointly developed by France, Germany and Spain.
Safran is to lead the operational management of the company after the deal closes in the fourth quarter and is charged with turning the business around.
Aubert-Duval was also suffering from no longer being part of the "key strategic focus" of Eramet, leading to poor operational performance, he says.
"It is important for us to keep this strategic supplier not only afloat but also performing," says Andries.