UK government funding for the Aerospace Technology Institute (ATI) is to rise to £685 million ($895 million) for the next three financial years, topping the current £235 million settlement.
Running until 31 March 2025, the public investment will be matched by industry, taking the total pledged to over £1 billion.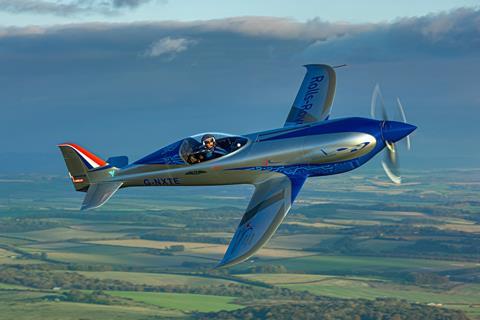 Industry minister Lee Rowley says the funding rise is a "sign of our increasing ambition", particularly in relation to zero-emission aviation.
"Since its formation in 2013, the Aerospace Technology Institute has been an enormous success, already funding world-leading innovations like hydrogen aircraft and 3D-printed components," says Rowley.
"These projects are making a real-world impact and could one day help the global aviation industry transition to net zero."
The ATI programme will reopen to funding applications on 4 April, the process having been suspended in 2021 on the back of budget constraints.
"I am delighted that the UK government's commitment to research and technology investment in sustainable aircraft has today resulted in an uplift to £685 million for the UK aerospace sector over the spending review period," says ATI chief executive Gary Elliott.
In its autumn budget, the government committed to funding the ATI programme until at least 2031.