If all goes to plan, at this point in 2022 the UK's FlyZero project will be entering its second year with a pair of low-emission aircraft concepts on the drawing board and a firm plan on how to bring them – or at least the technologies required – to reality.
Launched last year, FlyZero is a government-backed initiative through the Aerospace Technology Institute (ATI) with the vision for "the UK to realise zero-carbon emission commercial flight by the end of the decade".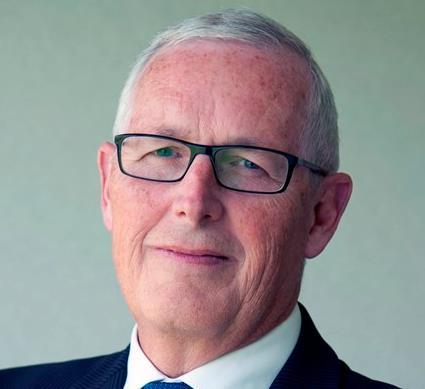 Its one hundred 'employees' will be seconded from industry and academia, with the Department for Business, Energy and Industrial Strategy providing £15 million ($20.5 million) to cover staffing and overhead costs.
Leading the effort as project director is Chris Gear, an industry veteran whose most recent role was chief technology officer at GKN Aerospace.
While some global aerospace companies have already laid out their roadmap for a low-carbon future – Airbus is championing hydrogen power, for example – and the ATI is funding research projects with specific propulsion technologies at their heart, FlyZero takes a different tack.
In a November blog post Gear set out an effective mission statement: "It is not about building a one-off vehicle for a specific market sector but exploring the art of the possible and determining the facts needed to bring such technologies to market."
To put it another way, FlyZero is not wedded to any particular solution, architecture or segment, but is seeking to analyse the best way forward and then marshal resources behind that.
That open-mindedness is key to the project. "Zero-carbon emission commercial flight" is particularly non-specific as to aircraft size, covering everything from a sub-regional 19-seater all the way up to a narrowbody jet.
Speaking to FlightGlobal, Gear says FlyZero's remit is to "make an independent assessment of what the right solution might be", including the business case and industrial strategy.
Contrast that approach with France, which appears to be betting big on hydrogen, a technology that Gear notes is "not proven at scale".
"I don't want to predict the answer. I want my engineers and researchers to look at the facts and come up with an answer that's appropriate," he says.
FlyZero took a big step forward in early January with the appointment of its leadership team, and by the beginning of February it will have recruited 30 staff, says Gear. But at this stage only its first year of operation is funded.
Although December may seem far away, the ability to bring staff on board fast enough to deliver the planned output by year-end is a potentially limiting factor. Covid-19 restrictions and the knock-on effects for aerospace are not aiding recruitment, he notes.
"The biggest challenge for me is building my team size," says Gear. "The key thing for FlyZero at the moment is finding the right people and getting them on board to develop this.
"We are ramping up as quickly as we can but it doesn't meet the original timeline. We are on target but I would like to see more people really."
Regardless, work starts now, says Gear. Its first year is divided into two partly overlapping phases: part one, the "concept phase" will last four to six months, while a "delivery phase" will have an eight-month duration.
The concept phase is intended to take the hundreds of possible solutions and "drive it down to two that we think are best for the [relevant] market sectors and desired payload and range".
Those decisions will then inform the delivery phase where those two solutions – likely for two different sectors – will be further elaborated, including the operational and environmental advantages, and the potential benefits for the UK's aerospace industry.
"My objective at the end of the process is to have two concept vehicles that we study in enough detail to show they could go to the next stage," he says.
Should funding for the second and third years of the project become available, then the technologies outlined will be taken forward into flight testing, Gear hopes, pushing them down the road towards certification.
But in parallel it is also vital to build an economic business case and an analysis of the UK's industrial capabilities. "There may be some gaps – the reality is that we don't know today how to come up with zero-carbon emission technologies," he says.
Gear is aware that whatever strategy it advocates cannot be entirely in isolation given the global nature of the aerospace industry. However, he is hopeful that any technological outcomes can be offered to the big OEMs, but via British businesses.
And although Airbus in France is cheerleading for hydrogen power, FlyZero's team features secondees from the airframer – including several members of the leadership team. That should ensure, says Gear, that both parties benefit from the breadth of research taking place.
"We don't want to grow apart from Airbus," he says.