Boeing needs to begin work on a design for a planned new mid-market aircraft (NMA) if it is to remain competitive against Airbus, says an aviation analyst at the annual Pacific Northwest Aerospace Alliance conference, being held virtually this year.
With airlines shifting their fleets to accommodate what they anticipate will be smaller passenger loads well into the future - applying lessons learned through the coronavirus crisis - as well as carriers' desire for increased efficiency so as to conserve cash, the US airframer must decide quickly if it will build an aircraft that can compete directly with Airbus' A321neo, says Kevin Michaels, managing director at consultancy AeroDynamic Advisory, on 9 February.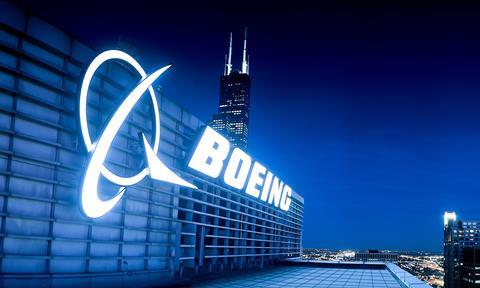 "This push to down-gauge, if anything, it says that the A321 stands to do as well or better than what we saw before Covid," Michaels says. "The challenge has increased. To me, Boeing needs to relaunch a white-sheet [design]."
During the airframer's 2020 earnings results call last month, Boeing chief executive David Calhoun hinted that the company might still develop the aircraft for what is known as the mid-market segment. That segment, he said on 27 January, is "where our development efforts lean".
In January 2020, Boeing had said it was pausing NMA development because dealing with the 737 Max grounding had pushed it beyond an ideal mid-2020s launch date. The jet was to carry some 270 passengers and have 4,000-5,000nm (7,400-9,300km) range. It was to fill the segment once controlled by ageing 757s and 767s, now led by A321neo variants.
Since that time, the need for a single-aisle aircraft in this space has only become greater as airlines struggle through the global pandemic and search for the ideal aircraft mix for post-coronavius growth.
Single-aisles have far lower operating costs that twin-aisles, and are beginning to outsell the widebodies almost two-to-one.
By 2025, narrowbodies will make up about 70% of all aircraft sold, with widebodies at just 15%, Michals says. By the end of the decade, narrowbody sales could be as high as 74%, "We see a fundamnetal shift taking place," Michaels says.
As long as the US airframer does not have a viable design and concept in this segment, it will risk losing ground to its European competitor.
"We all agree if Boeing doesn't do something soon it threatens to go into a spiral here, to a 40% market share," he adds.