XTI Aircraft has teamed up with VerdeGo Aero to build the TriFan 200, an unmanned, autonomous vertical take-off and landing (VTOL) aircraft.
Denver, Colorado-based XTI and Florida-headquartered VerdeGo say on 19 November that the TriFan 200, a small brother of the in-development passenger TriFan 600 aircraft, will be capable of transporting 227kg (500lb) of cargo on missions of more than 200nm (108km).
"The TriFan 200 aircraft will open up a significant new market for XTI to address the needs of cargo and logistics operators globally," says XTI's chief executive Robert LaBelle.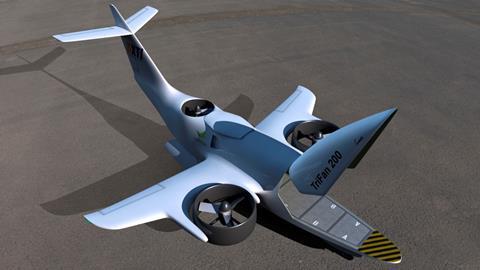 The aircraft will cater to cargo and logistics needs that connect global air cargo hubs — mostly at airports outside of major cities — with distribution points closer to the centre of those cities.
Often this part of the journey is most arduous and time-consuming, taking up to 120 minutes for packages to move about 20 miles.
But XTI sees other uses for the aircraft as well.
"In addition to express shipping, the TriFan 200 is also applicable to longer-range transportation in remote locations without infrastructure, including military logistics missions," the companies state.
The TriFan 200 will be powered by VerdeGo's high-efficiency, low-emissions hybrid-electric propulsion system which, the company claims, offers "the lowest operating cost and largest mission flexibility for next-generation electric aircraft".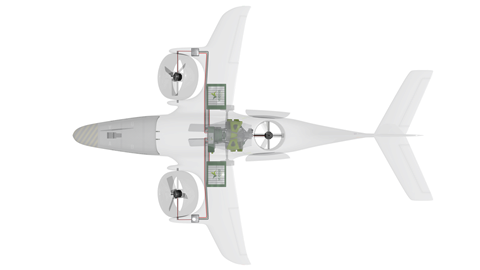 VerdeGo was founded in 2017 as an urban air mobility firm but pivoted to its deep expertise in hybrid-electric powertrains. The company's modular twin generator systems can be stacked for 360KW continuous and 1MW peak output.
Last year, XTI selected GE Aviation's Catalyst engine as the core of the hybrid-electric propulsion system for the larger passenger TriFan 600 VTOL aircraft.