US technology start-up Xwing is hopeful that cargo operations using its autonomous flight technology could begin within two years after sealing key airframe and systems partnerships that will help to accelerate the pace of development.
Xwing and Textron Aviation – parent of turboprop manufacturers Beechcraft and Cessna – on 12 October disclosed a non-exclusive agreement to work together to integrate "autoflight technologies into existing and future aircraft".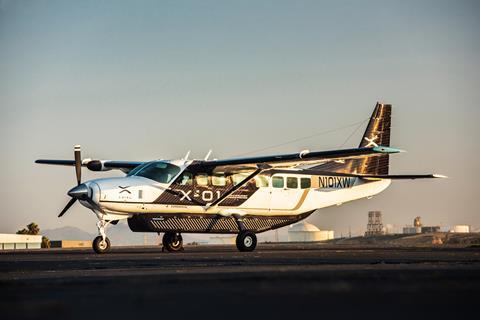 That process will begin with the Cessna Grand Caravan, a 1994-built example of which is already used by Xwing as a flying testbed.
Xwing has integrated its software, sensors and control system onto the single-engined turboprop, allowing it to fly a pre-defined route autonomously.
In addition, the California-headquartered firm last week revealed a memorandum of understanding with satellite communications specialist Inmarsat covering the proposed development of a dedicated terminal and associated services for autonomous aircraft, using the latter's Velaris connectivity platform.
Jesse Kallman, vice-president of commercialisation and strategy at Xwing, says the Inmarsat tie-up is key to its plans for autonomous cargo operations.
Testing of a range of hardware with Inmarsat's network is under way, says Kallman, as the partners attempt to deliver a system that minimises control latency and allows seamless communication between air traffic control (ATC), the aircraft, and the operator of its ground station.
While Kallman declines to specify the speed of response so far attained in testing, he says "sub-second latency" has been achieved.
Maintaining that will be vital to permit operations in a high-traffic environment, he says, and discussions with the US Federal Aviation Administration around its precise certification requirements are ongoing.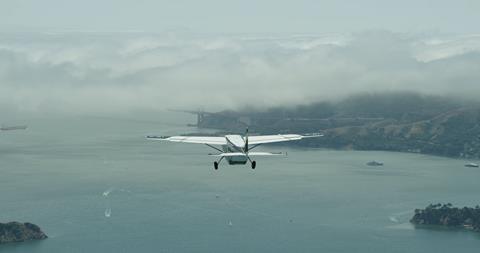 "We are asking whether this is certifiable or whether we need to work to a different standard," he says.
"For sure it's challenging: there are some rules in place and some still in development, especially for different types of aircraft.
"For what we are working on it's difficult – we are operating directly into national airspace without being separated like some of the high altitude defence-type [unmanned] aircraft."
Xwing's system has been in development for five years and on the Grand Caravan for two.
Kallman says that although it is "hard to give an exact date" for service entry of its system "our hope is that within one to two years we will be able to bring this technology into commercial use."
Initial operations will be with a safety pilot on board the aircraft, in addition to the ground-station controller, says Kallman.
In the longer term, however, flights will be unmanned and the ground operative will monitor multiple aircraft, he says, enabling clear cost and efficiency savings.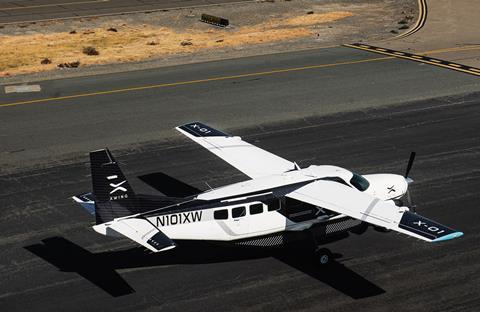 Kallman points out that the aircraft is not flown from the ground, but is provided with a flightplan – including airspeed and altitude and covering taxiing to and from the gate – that it then follows automatically. Changes requested by ATC can be incorporated during the mission.
However, Kallman says that full autonomous operation is still a way off. "I don't see in the near future a human not being in the loop."
Xwing has already demonstrated fully autonomous gate-to-gate flights with a safety pilot on board and continues to work with an undisclosed subsidiary, a Part 135 air carrier certificate holder, to develop a concept of operations.
"Now we need to get it into commercial service and start gaining the lessons learnt," he says.
Xwing has yet to disclose any customers for the system, but Kallman says it is "actively working with several large companies".
As of 15 April, Xwing had raised a total of $55 million. While the majority has come from venture capital firms, aerospace giant Thales has also contributed.