The Association of Asia Pacific Airlines (AAPA) has renewed calls for "additional government support" for the airline industry, as it says the region's international passenger traffic remains "largely stagnated" with no improvement seen for over a year.
The airline bloc's director-general Subhas Menon adds that fresh coronavirus outbreaks, as well as an uneven pace of vaccination in the region — as with other parts of the world — is further exacerbating airlines' woes.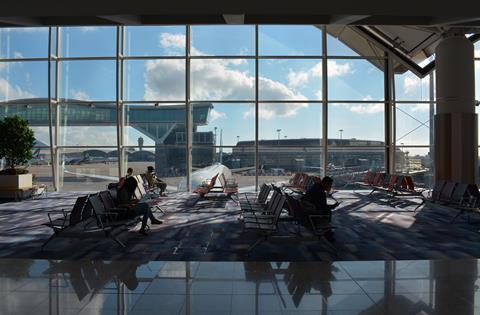 In traffic results for May, international travel demand remained significantly lower compared to pre-pandemic levels, though there was year-on-year improvement.
Cargo traffic, meanwhile, continued its strong recovery for the month — helped by strong business and consumer demand. AAPA adds that cargo volumes have largely recovered to pre-pandemic levels.
For the month, the association's member airlines carried 1.3 million international passengers, more than thriple the numbers reported in May 2020. However, compared to 2019, this still represents a decline of nearly 96%.
Capacity more than doubled year on year, but was 87% lower than pre-pandemic levels.
Says Menon: "The uneven pace of vaccinations throughout the world has delayed the recovery in international air travel. In some advanced economies, travel markets are slowly recovering as populations get vaccinated and business activities resume. However, the same cannot be said for the majority of the emerging market economies in Asia, where vaccination rollouts remain slow due to supply constraints, logistical issues and limited manpower. As a result, the travel and tourism sectors in the region have continued to suffer as strict border controls remain in place."
He adds that continued border restrictions "will have a negative impact on airline survival", and calls for additional state support.