The head of the Association of Asia Pacific Airlines (AAPA) has flagged potential "cutbacks" in travel spending in the near term, even as the region's airlines continue to see strong demand.
AAPA director general Subhas Menon points to "uncertainties in the wider macroeconomic environment, in addition to increased living costs" as reasons for travellers cutting back on spending.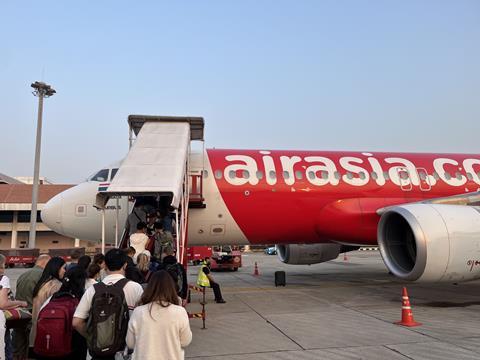 He adds: "The outlook for Asian airlines remains positive, as carriers continue to grow networks to meet travel demand and return gradually to profitability, whilst maintaining their dedication to safety and sustainability."
Menon's outlook comes as the association releases its monthly traffic figures for July, which showed "further growth" and continued recovery towards pre-pandemic levels.
Asia-Pacific airlines carried over 27.2 million international passengers during the month, up more than two-fold year on year, or around 81% of pre-pandemic levels.
Traffic also doubled year on year, "reflecting the relative strength on regional routes", notes the AAPA. As for capacity, it nearly doubled compared to the year-ago period.
Says Menon: "The start of the second half of the year showed a continuation of the strong recovery trend for Asian airlines, with sustained growth in major Asian economies fuelling the appetite for international travel."
Meanwhile, the AAPA notes the "continued weakness" in the cargo market in July, with freight-tonne kilometres falling for the seventeenth consecutive month.
Adds Menon: "[Amid] a weakness in demand for both consumer and intermediate goods, Asian airlines experienced an 8.4% drop in international air cargo demand during the first seven months of the year."