Trade body Airports Council International (ACI) has doubled down on warnings that "excessive" airfares – instead of airport charges, which has recently come under fire from airlines again – are threatening air travel's recovery.
Director general of ACI Asia Pacific Stefano Baronci flagged the "alarming increase" in airfares in Asia-Pacific. International airfares, in particular, have seen a 50% increase in the September-December quarter of 2022, compared to the same period in pre-pandemic 2019.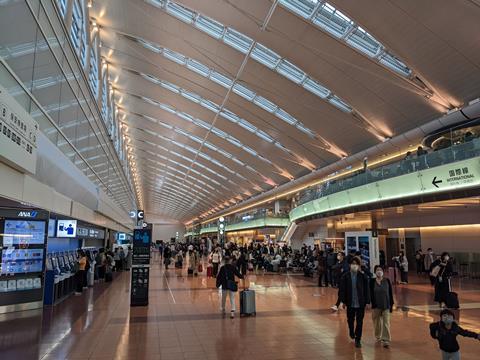 Says ACI: "Unexpectedly, in the first quarter of 2023, despite a progressive increase in traffic, domestic airfares have continued to increase in several of these markets, including India, Indonesia, Saudi Arabia, South Korea and Japan, only decreasing marginally on international routes."
It found that fuel prices and inflation were the main causes of the airfare increase
ACI's comments come a week after airline body IATA slammed the airport sector over charges. IATA director general Willie Walsh, who was speaking at the IATA AGM in Istanbul, took aim at "grievous examples" of airports and ANSPs "shifting the costs of their inefficiency" to airlines.
For its part, ACI Asia-Pacific says airport charges "are unlikely to have a major cascading impact on airfares", since they account for less than 4% of the airline cost base.
Baronci also notes that the few airports that increased their charges "did it significantly below [consumer price index] levels after COVID in both domestic and international markets".
He adds: "Unlike airlines, airport operators do not have the privilege to set airport charges capable of covering the full cost of the service. And this is not only because their prices are heavily regulated, but also because market driven factors, such as competition and/or a dominant buyer power exerted by airlines prevent them from doing so."
ACI also points out that airlines were "capitalising on low competition and pent-up demand" to drive up profitability. This is in contrast to airports, who "continue to provide enhanced services to passengers despite incurring heavy operational and capital expenditures".
Baronci also urges airlines to "exercise fair pricing that supports recovery and safeguards consumers' interests".
He adds: "A supply-demand imbalance should not be exploited by airlines at the expense of customers by restricting the capacity, especially international one which is a key driver of social and economic growth and a major source of revenues for the airport sector."
This is the second time in less than three months that ACI has warned about sky-high airfares threatening recovery. In an industry outlook issued in March, the group also warned that airports were still in the red, despite their airline counterparts slowly returning to profitability.
In its latest statement, the ACI states: that airport operators – especially those in India, Thailand, Japan and Mainland China – have continued to report negative EBITDA, even while major carriers in the region, like Singapore Airlines and Qantas, have reported record profits.